Edda Fonn offshore vessel sold to New Zealand Navy
Norwegian offshore vessel owner Østensjø Rederi has agreed to sell its offshore construction vessel Edda Fonn to the New Zealand Navy.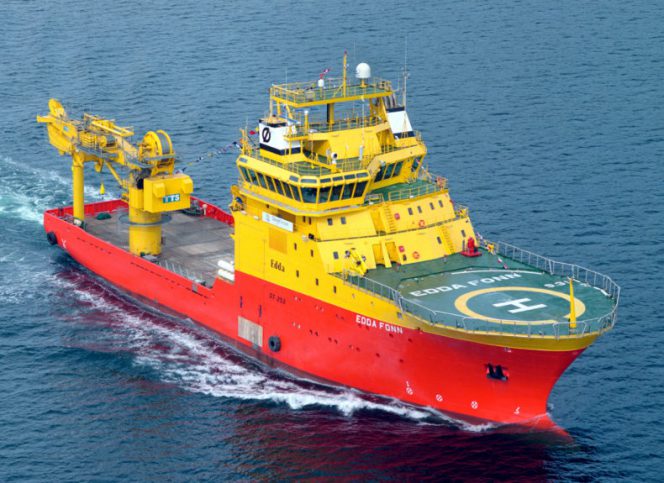 The 2003-built Edda Fonn vessel, which has been working in the offshore oil and gas industry for years will be outfitted with the dive and hydrographic systems required by the NZ Defence Force, before being delivered to Devonport Naval Base in May 2019.
Once ready for operations, Edda Fonn will replace two vessels that have been decommissioned from the New Zealand Navy.
The Navy said the project budget for the purchase, modifications, and introduction into service of the dive and hydrographic capability was $103 million.  
"Edda Fonn was built in 2003 and has served our company to great satisfaction. However, we are very pleased with the sale, and it will give our company the opportunity to reinvest in new tonnage", says Østensjø Rederi CEO Kenneth Walland.
The dive and hydrographic vessel will replace HMNZS Resolution and HMNZS Manawanui. The two vessels were decommissioned from the RNZN in 2012 and 2018 respectively, following several decades of service.
According to the NZ Navy, defense officials picked the Edda Fonn vessel as the most suitable option from an initial list of over 150 candidate offshore and subsea support vessels.
The vessel generally operates in the North Sea, and is under lease until the end of 2018, following which the modification process will begin. 
Once delivered, final modifications will be undertaken in New Zealand. It is expected that New Zealand industry will be involved in this part of the project.  The ship is expected to be in service with the Navy by November 2019. The vessel will change the name and the color.
Offshore Energy Today Staff
Related news
List of related news articles