EDP Renewables invests in major Asian floating solar player
EDP Renewables (EDPR) has become a major shareholder in Singapore-based solar energy company Sunseap, having acquired the stake of 87.4% to reinforce its presence in the Asia-Pacific region.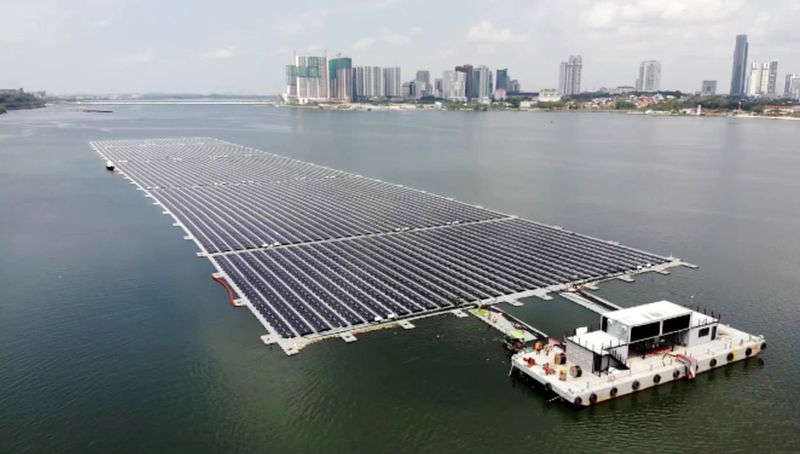 The transaction allows EDPR to establish its presence in Asia Pacific (APAC) with 540MW of operational and under construction solar projects and a sizeable portfolio at different stages of development, namely 5.5GW of renewable projects.
EDPR is investing at a time when Sunseap is expanding its footprint in the region, in particular with a 2.2GW project to build a floating solar farm and an energy storage system in Indonesia's Batam island, as well as other regional interconnection projects to export renewable energy to power data centres in Singapore.
The world's fourth largest renewable energy producer, EDPR, noted that it may upsize its stake in Sunseap to 91.4% between signing and closing.
The transaction has been reached through an agreement with the major shareholders of Sunseap for a total consideration of €0.6 billion, which represents an enterprise value of €870 million. The completion of the transaction is subject to regulatory and other customary precedent conditions.
In addition, this tie-up is also expected to enable knowledge transfer from EDPR to Sunseap for the Asian market, including in wind energy while generating opportunities for collaboration in areas of energy storage and green hydrogen.
Miguel Stilwell d'Andrade, CEO of EDP & EDPR, said: "We are delighted to partner up with Sunseap for the Asian Pacific markets, creating a new regional platform and making EDPR a truly global renewables energy player.
"The strategy and vision of Sunseap is a perfect fit to EDP´s leading role within the ongoing energy transition and its local knowledge and track-record in the Asia Pacific region, together with EDPR's scale and technological expertise, will enable us to fully tap the potential of such markets".
Frank Phuan, co-founder and CEO of Sunseap, added: "EDP's strategic vision to expand in the renewable energy sector in Asia aligns with Sunseap's mission to help our customers to decarbonise their work, home and play, and will position us to accelerate our business plan for the region.

"With EDPR onboard, we look forward to growing our customer base, achieving greater scale and efficiency through talent access, portfolio diversification and mergers and acquisitions".