Egypt ramping up efforts to make SCZONE clean fuel production hub
Egyptian President Abdel-Fattah El-Sisi is calling for an acceleration of efforts to turn the Suez Canal Economic Zone into a clean energy and green fuels production hub.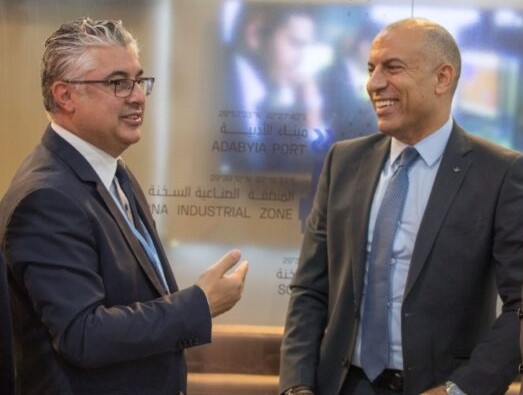 In a meeting with government officials held to discuss ongoing projects in the SCZone, President El-Sisi gave directives to focus the strategy for projects in the SCZone on attracting foreign investments aimed at localising technology and providing the industrial capacity and job opportunities.
The meeting also tackled the map of investments in the zone and reviewed efforts to localise new and renewable energy projects and green fuels, particularly green hydrogen and green ammonia projects.
Egypt has abundant wind and solar resources which can be used to produce green hydrogen and hydrogen-based green fuels such as e-methanol and ammonia. Due to its strategic geographical position, the country also has market conditions to become a global powerhouse in green energy, and the Egyptian Government is trying to tap into this potential.
In that respect, the Suez Economic Zone, with its full integration with vital seaports on the Mediterranean and Red Sea, has a competitive advantage of being a vital trade bloodline between Europe and Asia.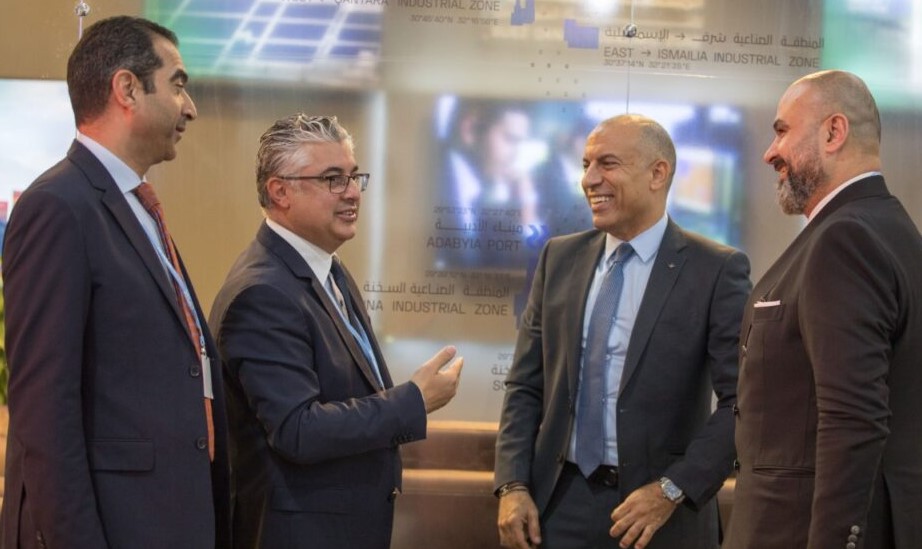 To date, SCZONE has signed 16 MOUs for the production of green hydrogen, green ammonia, and e-methanol, a number of which are expected to convert into definitive agreements at COP27, with targeted commercial operation dates in 2025. The production facilities will be sited at SCZONE's "Integrated Areas", namely Sokhna and East Port Said.
The agreements signed so far include that with AMEA Power to produce 390,000 tons of green ammonia annually, with the commercial operation to start by the end of 2025, an agreement with Alcazar Energy to create an industrial complex for the production of green hydrogen with a target production capacity of 230 thousand tons per year as well as a supply deal with container shipping major Maersk intended for fuelling the company's green methanol-powered ships.
During a roundtable held on Tuesday at COP27, El-Sisi announced the launch of the first phase of an Egyptian-Norwegian project to establish a major green hydrogen plant with a capacity to produce 100 MW in Egypt's Ain Sokhna on the Red Sea.
The launch of the Egyptian-Norwegian project is part of the country's national strategy for green hydrogen production aimed to produce green hydrogen at the cheapest price worldwide.
In addition, Egypt has recently signed numerous memoranda of understanding on hydrogen and green ammonia production with international partners as part of the country's efforts to attract foreign investments into green hydrogen production in order to become a transit route for clean energy to Europe.
The strategy of green hydrogen production seeks to help Egypt contribute 8 percent to the global hydrogen market, according to a previous cabinet statement.
The strategy is expected to increase Egypt's GDP by $10-18 billion by 2025, create more than 100,000 job opportunities, and contribute to decreasing Egypt's import of petroleum products and therefore reduce emissions, the government said.
During the ongoing COP27 taking place in Egypt Walid Gamal El-Din, chairman of SCZONE, met with the Chairman and officials of ACWA Power Group, a global provider of energy and water desalination, to discuss means of cooperation and investment opportunities between the two sides, as SCZONE is interested in attracting various investments in the green fuel industries sector and its feeding industries.
"The steps and procedures which has taken by SCZONE towards the localization of green fuel industries are based on our readiness through robust infrastructure and proximity to renewable energy sources which are necessary for the industrialization process, in addition to the ports that will play a pivotal role in the Export and ships' bunkering purposes,"El-Dein said.
SCZONE Chairman also held several bilateral meetings with companies working in the field of clean energy and green fuel projects, including a meeting with representatives of DP World company to discuss cooperation between the two sides during the coming period.