Egypt secures massive investments in port projects
Hutchison Ports, a global port operator, has revealed $700 million investments in two major projects in Egypt – Ain Sokhna Port and B100, a new container terminal in the Port of Alexandria.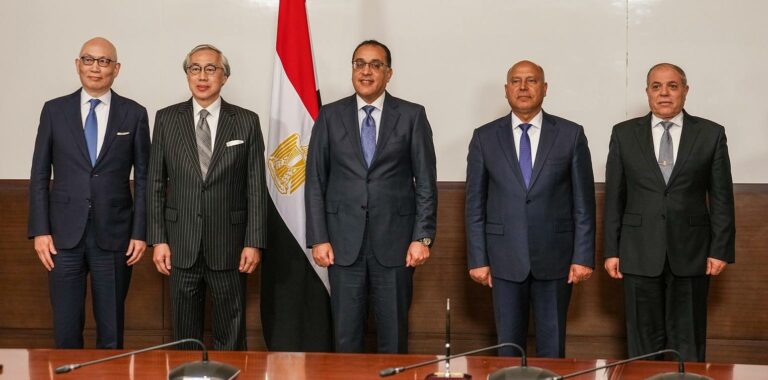 This investment brings Hutchison Ports' total investment in Egypt to over $1.5 billion. The company aims to expand its network and strengthen its capabilities in emerging markets, and this investment lays a solid foundation for achieving that goal.
The investment includes the development of a new container terminal in Ain Sokhna Port with a capacity of 1.7 million TEUs, which will be equipped with state-of-the-art technology and equipment.
In addition, Hutchison Ports will invest in the development of B100, a new container terminal in Port of Alexandria, which will serve as a gateway to the Egyptian market.
"We are delighted to announce our investment in Sokhna and B100, which reflects our commitment to Egypt and the wider African market. These investments will enable us to provide high-quality services to our customers and contribute to the growth and development of the local economy," Managing Director of Hutchison Ports Eric Ip said at the concessions signing ceremony.
Hutchinson will partner with CMA CGM, and COSCO Shipping on a new terminal at Sokhna Port, while Mediterranean Shipping Company (MSC) is set to join Hutchison on the development of a terminal at Dekheila near Alexandria, pushing the two deals up to $1.6 billion in value.
The new container terminal in Sokhna is expected to provide a significant boost to Egypt's maritime trade, as it is strategically located on the Red Sea and offers direct access to major shipping routes. The B100 container terminal, on the other hand, will provide a new gateway to the Port of Alexandria, which is one of the largest ports in the Mediterranean and a key hub for trade between Europe, Asia, and Africa.