EMEC opens consultation for Magallanes Renovables' ATIR platform decom
EMEC has opened a consultation on the revised decommissioning programme for Magallanes Renovables' 2 MW ATIR platform.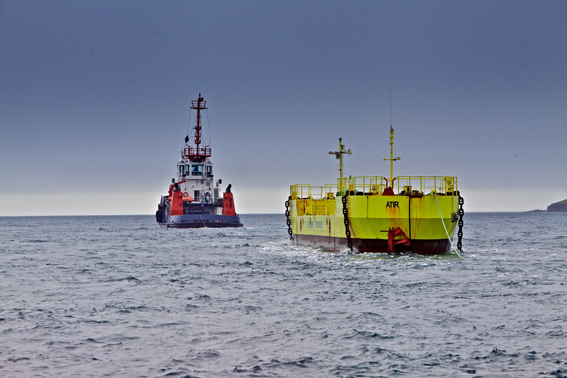 Magallanes has secured support through the Horizon 2020 MaRINET2 programme for the ATIR platform, deployed at EMEC's Fall of Warness test site, and therefore requested consent from the regulator, Marine Scotland, to extend their testing schedule at EMEC.
The public and stakeholders will be able to respond to the consultation until June 9, 2020. All received consultation responses will be supplied to the regulator and considered during the decommissioning programme determination and approval process executed by Marine Scotland, on behalf of Scottish Ministers, EMEC said.
Magallanes Renovables deployed the ATIR platform at EMEC's tidal test site in February 2019, as a part of Horizon 2020 Ocean_2G project.
The ATIR was built and launched in Vigo, Spain in 2017, where it underwent a structured test programme to optimise the system.
After period of testing, the ATIR was towed from Spain to Orkney in September 2018.
The tidal energy device exported first electricity to the UK national grid in March 2019.