EMEC opens decommissioning consultation for Orbital's second O2 tidal turbine
The European Marine Energy Centre (EMEC) has, on behalf of Orbital Marine Power, opened up a consultation on the decommissioning programme for the second 2MW floating tidal turbine – the O2.2 – planned for Orkney waters.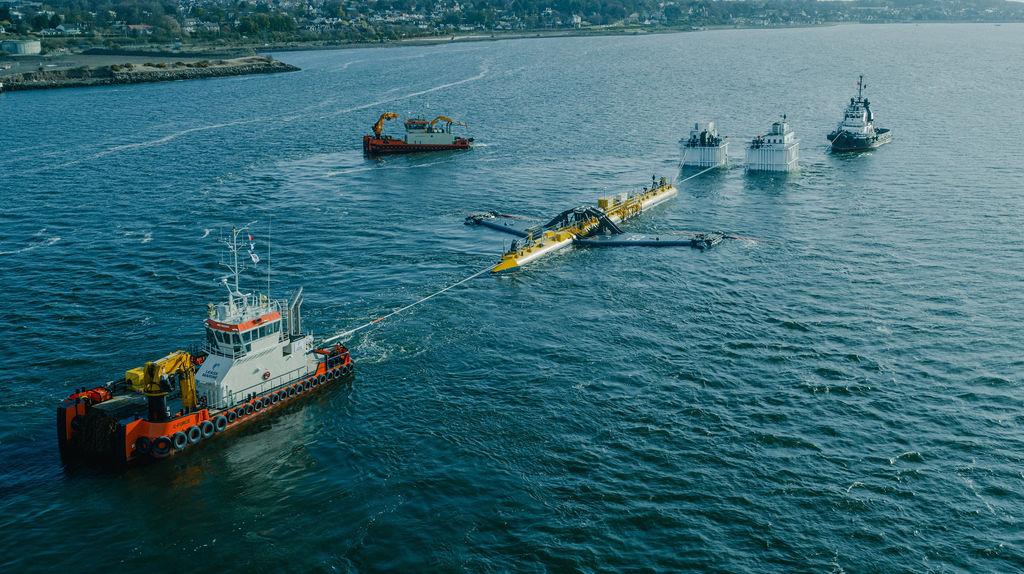 Scottish tidal energy company Orbital Marine Power plans to install a second 2MW tidal turbine, the Orbital O2.2, at EMEC's tidal test site at the Fall of Warness in 2023.
The company has therefore requested consent from the regulator, Marine Scotland, to deploy and test the O2.2.
As part of the consenting process, a decommissioning programme must be produced and consulted on with a number of stakeholders specified by the regulator.
A final report will then be produced taking into account the response to this consultation process, according to EMEC.
Responses to the consultation are encouraged to be sent by 4 August 2021.
The decommissioning process will include the removal of the O2.2 turbine from the site and the removal of all associated mooring, anchoring infrastructure and electrical cabling deployed as part of the project with the exception of rockbolts, which if employed, would remain in situ.
A post decommissioning remotely operated vehicle (ROV) survey of the site will then inform the requirement for any seabed restoration.
The subsea electrical cable and onsite infrastructure used as part of the project that are part of the EMEC test site infrastructure are not covered by this decommissioning programme, the centre noted.
It is anticipated that decommissioning will take place at the end of the planned 14-year operational project, most likely in summer 2038.
All decommissioning works are planned to be undertaken using multi-cat workboat vessels or similar over a period of six months, depending on weather and tidal conditions. The O2.2 device will then be towed to a sheltered water location.
Following the removal from the site, the most likely outcome for the O2.2 turbine will be dismantling and recycling owing to the long time period of the project and the likelihood that the technology will have advanced in the intervening period, according to decommissioning plans.
To remind, Orbital Marine launched its first O2 tidal turbine late in April 2021. The turbine has then been towed to Orkney, for subsequent installation at EMEC which took place early in June.
After that, Orbital Marine started onsite commissioning and the last of site construction works before putting the O2 turbine in full operation.