Orbital Marine's O2 installed at EMEC tidal test site
Orbital Marine Power's O2 tidal turbine has been installed on its moorings at the European Marine Energy Centre (EMEC) tidal test site, the company reported on social media.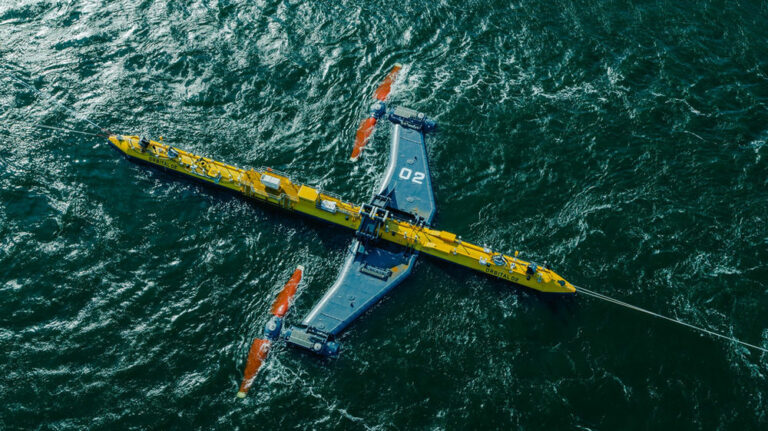 Onsite commissioning starting now and the last of site construction works are to be finished before the O2 turbine becomes fully operational.
The installation comes shortly after the tidal turbine had been successfully tested in power generation mode.
Orbital Marine launched the 680-tonne O2 turbine on April 22 from the Forth Ports quayside facility in Dundee into the River Tay using a submersible barge.
The 2 MW tidal turbine arrived in Orkney waters two days after the launch.
The turbine has a 74-metre-long hull structure with twin 1MW power generating nacelles at the end of retractable leg structures. Its 10-metre blades give the O2 more than 600 square metres of swept area to capture flowing tidal energy.
Said to be the world's most powerful tidal turbine, the O2 will be capable of meeting the electricity demand of over 1,700 UK homes every year.