Enauta reports another pump failure at Atlanta field
Brazil's oil and gas company Enauta has revealed that one of the producing wells on the Atlanta field off Brazil has stopped producing again, less than two weeks after the field returned to full production.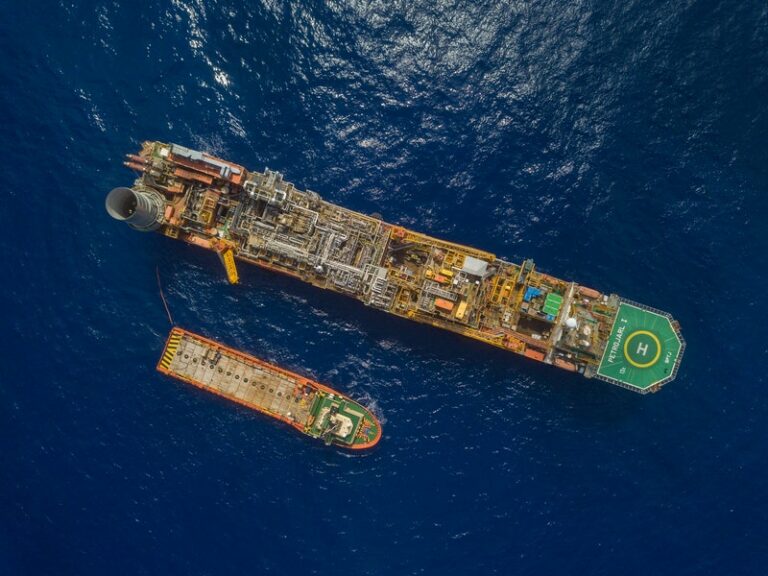 Enauta said that the production of one of the Atlanta field's wells was interrupted on 5 September 2021. At this moment, two wells are operational in the field, with a daily average production of nearly 14,000 barrels of oil/day.
The company is assessing the causes of such interruption and preliminary inquiries indicate a failure in the underwater pump system. Production should resume in the first quarter of 2022.
The update comes less than two weeks after Enauta resumed full operations at its operated Atlanta field.
The Atlanta field EPS has three wells, designed to operate with pumps inside the wells or pumps located on the seabed. The wells are connected to the FPSO Petrojarl I. In early July 2021, two Atlanta wells stopped production with only one well remaining in production. Enauta diagnosed a failure in the pumping system of those two wells.
Following repairs, the first of the two producing wells resumed operations later in July and the second well was restored in late August.
After a period of stabilization, the company expected to initially produce nearly 20,000 thousand barrels of oil/day, by operating three wells, which would account for Enauta's record daily production. However, the new production interruption has now changed these expectations.
In related news, Enauta in March 2021 initiated the bidding process for the FPSO for the Full Development System (FDS) of the Atlanta field.
Come August and Enauta signed a Memorandum of Understanding with Malaysia's Yinson for direct and exclusive negotiation of FPSO supply contracts for the FDS. The MoU established the beginning of a direct and exclusive negotiation for FPSO supply, comprising agreements for the chartering, operation, and maintenance of the production unit.
The bidding process for the FPSO considers a unit with the capacity to process 50 thousand barrels of oil per day, to which six to eight producing wells will be connected, including three wells already in operation in the Early Production System.