EnBW buys into Norwegian green ammonia project
German energy supply company EnBW Energie Baden-Württemberg has entered into an investment agreement with Skipavika Green Ammonia (SkiGA), which is said to be one of Europe's most advanced projects for emission-free ammonia production, in Western Norway.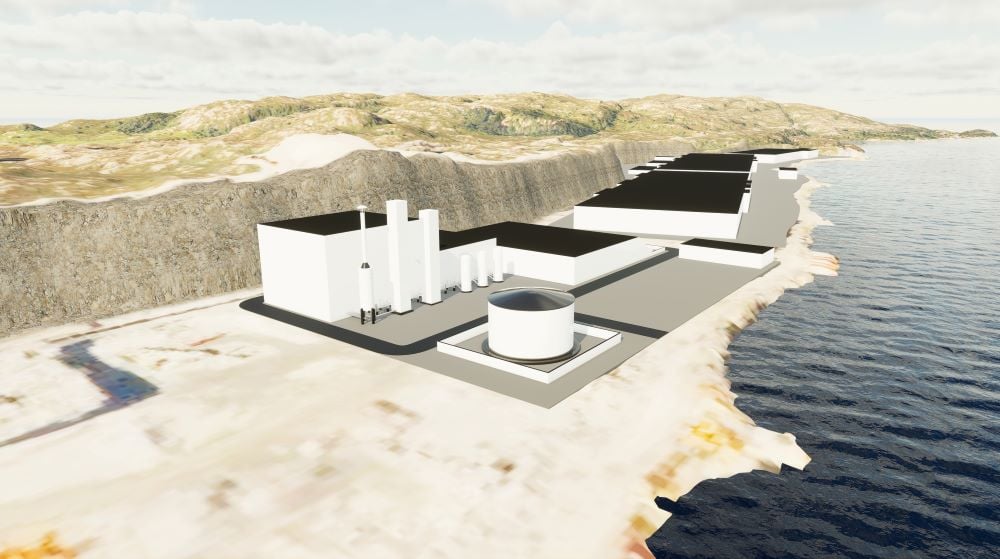 Under the agreement, EnBW will acquire a 10% equity stake in the project and secure exclusive offtake rights for green ammonia. The company noted it will be equipped to offer green ammonia for both internal decarbonization initiatives and their customers, including the local and international maritime sector.
This commitment by EnBW is also expected to play a role in expediting the project's path to a financial investment decision.
Skipavika Green Ammonia facility will be in Gulen municipality, near the Mongstad refinery on the west coast of Norway. Once completed in 2026, it will produce 100,000 tonnes of green ammonia annually.
As disclosed, the project has already secured a grid connection and is in advanced talks for power purchase agreements.
The development of the SkiGA is led by the Norwegian project developer, Fuella AS, specializing in hydrogen and ammonia projects. Additionally, Allianz Capital Partners, on behalf of Allianz insurance companies committed to provide funding of €20 million ($21.6 million) to support Fuella's project pipeline towards execution and to accelerate the business development, reinforcing the project's significance.
The agreement between EnBW and SkiGA is made on commercial terms and marks a breakthrough in the effort to commercialize hydrogen products such as green ammonia.
"EnBW is committed to becoming a carbon-neutral power generation leader. Our collaboration on green ammonia, aligned with German, Norwegian and EU goals, signifies a strategic investment in carbon-neutral solutions. The Nordic region is poised to be a top supplier to Europe's carbon-free energy landscape, complementing its existing position as a reliable, stable energy partner of choice for Europe. This agreement underscores the potential of Norwegian-German collaboration in green energy and industry", said Peter Heydecker, Executive Director Trading of EnBW.
"Fuella convinced us as a partner with their hands-on approach, their industry expertise, and their great network with other strong partners, e.g. Allianz. We in EnBW want to be a long-term partner for Norway's ambitions to develop the future energy mix, both offshore wind, green hydrogen and ammonia. I believe this project will have substantial effects on local, national, and international scales. We are very excited to be part of this project."
In January 2023, Norway and Germany reaffirmed their joint intention to ensure a large-scale supply of hydrogen by 2030 and to establish the necessary infrastructure from Norway to Germany.
Germany estimates the country will need up to 130 terawatt hours (TWh) of hydrogen by 2030, including derivatives such as ammonia, methanol or synthetic fuels, of which 40-75 TWh would be made from renewable electricity, i.e. green hydrogen. 50-70% of Germany's hydrogen needs are expected to be covered through imports. Until 2030, Germany will be prioritizing its industrial sectors for the use of hydrogen.
Another example of energy collaboration between the two countries was set by Aker Horizons and VNG which signed a letter of intent (LOI) earlier this year aiming to ship green ammonia from Narvik, Northern Norway, to Germany.
VNG said it plans to procure up to 200,000 tonnes of green ammonia per year from Aker Horizons' large-scale green industrial hub under development in Narvik as of 2028.