EnBW doubles booking for LNG import in Stade terminal
After booking import rights for three billion cubic metres of LNG on a long-term basis via the Hanseatic Energy Hub in Stade in December 2022, German energy company EnBW has now secured a further three billion cubic metres, thus doubling its future import capacity.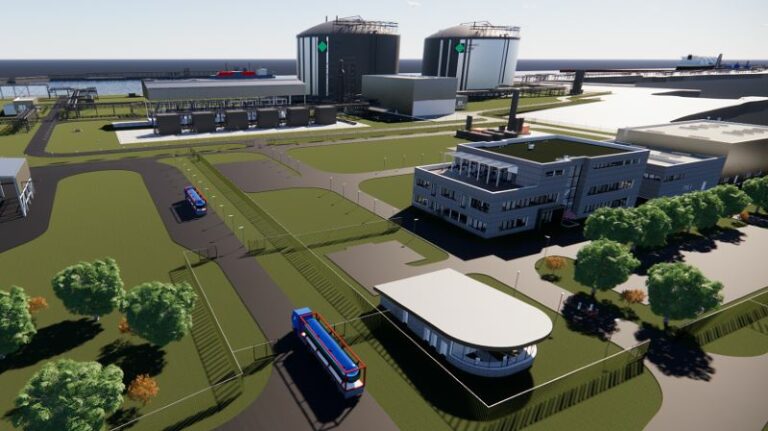 The company noted that all bookings include the option to move to ammonia as a hydrogen-based energy source at a later date.
Georg Stamatelopoulos, Board Member for Sustainable Generation Infrastructure at EnBW, said: "LNG is important to secure the gas supply in Germany during the period of the energy transition and builds the bridge to green energy supply. The conversion of LNG to hydrogen-based energy sources, such as ammonia, is already planned at the LNG terminal in Stade. So, the cooperation with the Hanseatic Energy Hub fits in very well with our efforts to become climate-neutral by 2035."
Johann Killinger, Managing Director and Co-Shareholder of the Hanseatic Energy Hub, commented: "Most of our capacity is now booked on a long-term basis. With this, important commercial groundwork has been laid for the project implementation. We are particularly excited that EnBW is relying on Stade as a strategic module on its path to climate neutrality in the long term."
The Hanseatic Energy Hub is a future-flexible modular system for energy transition. In the first stage of expansion, LNG and green energy sources such as bio-LNG and synthetic natural gas (SNG) can be imported via the emission-free terminal from 2027. The planned regasification capacity is 13.3 billion m³/a.
The terminal, port, industrial park, and connection infrastructure are designed in such a way that conversion to ammonia as a hydrogen-based energy source can take place in a modular fashion.
Originally planned for 2026, the construction of the Stade LNG terminal began ahead of schedule, in September 2022.
This month, HEH commissioned a consortium led by Spain-based EPC (engineering, procurement, and construction) specialist Técnicas Reunidas to develop a land-based terminal for liquefied gases in Stade, subject to HEH's final investment decision (FID).
To note, shareholders in the HEH are the Buss Group, Fluxys, Partners Group, as well as Dow.