HEH awards EPC Stade contract to consortium led by Técnicas Reunidas
Hanseatic Energy Hub (HEH) has commissioned a consortium led by Spain-based EPC (engineering, procurement, and construction) specialist Técnicas Reunidas to develop a land-based terminal for liquefied gases in Stade, Germany, subject to HEH's final investment decision (FID).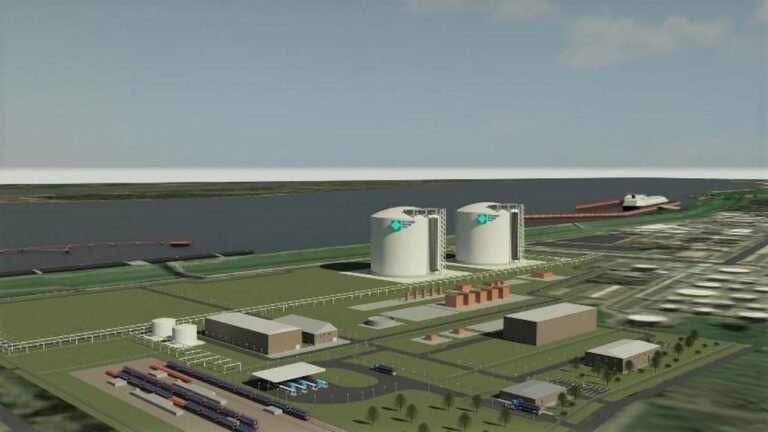 According to HEH, Técnicas Reunidas will take over the planning and management of the construction phase and will undertake all the equipment and materials supply work for the project.
Consortium partner FCC Group, also from Spain, will carry out all the site preparation work at the Stade industrial park as well as the construction of the terminal, while the third partner Entrade, a subsidiary of the Turkish ENKA Group, will be responsible for the electromechanical assembly.
HEH's FID is expected to be taken in summer 2023 and the projected investment volume for the terminal is around €1 billion.
Johann Killinger, Managing Director and Co-Shareholder of the HEH, explained the decision for the consortium: "Our choice of EPC partners is based on many years of experience in the construction of complex infrastructure projects and comprehensive technical expertise in LNG, green gases, and hydrogen."
The Hanseatic Energy Hub is a future-flexible modular system for energy transition. In the first expansion stage, LNG and green energy sources such as bio-LNG and synthetic natural gas (SNG) are expected to be imported via the emission-free terminal.
HEH said that the terminal, port, industrial park, and connection infrastructure are designed in such a way that a conversion to ammonia as a hydrogen-based energy source can take place in a modular fashion.
To note, the concept also includes additional space reserved in the industrial park for separate ammonia tanks.
The terminal project is intended to help secure Germany's supply of LNG and green gases from 2027 and at the same time prepare for the market ramp-up of hydrogen.