EnergyQuest: Australia's LNG exports near 60 mt in 2017-2018
Australian liquefied natural gas (LNG) exports rose 18.5 percent to 59.7 million tonnes in 2017-18, according to a report by the energy consultancy, EnergyQuest.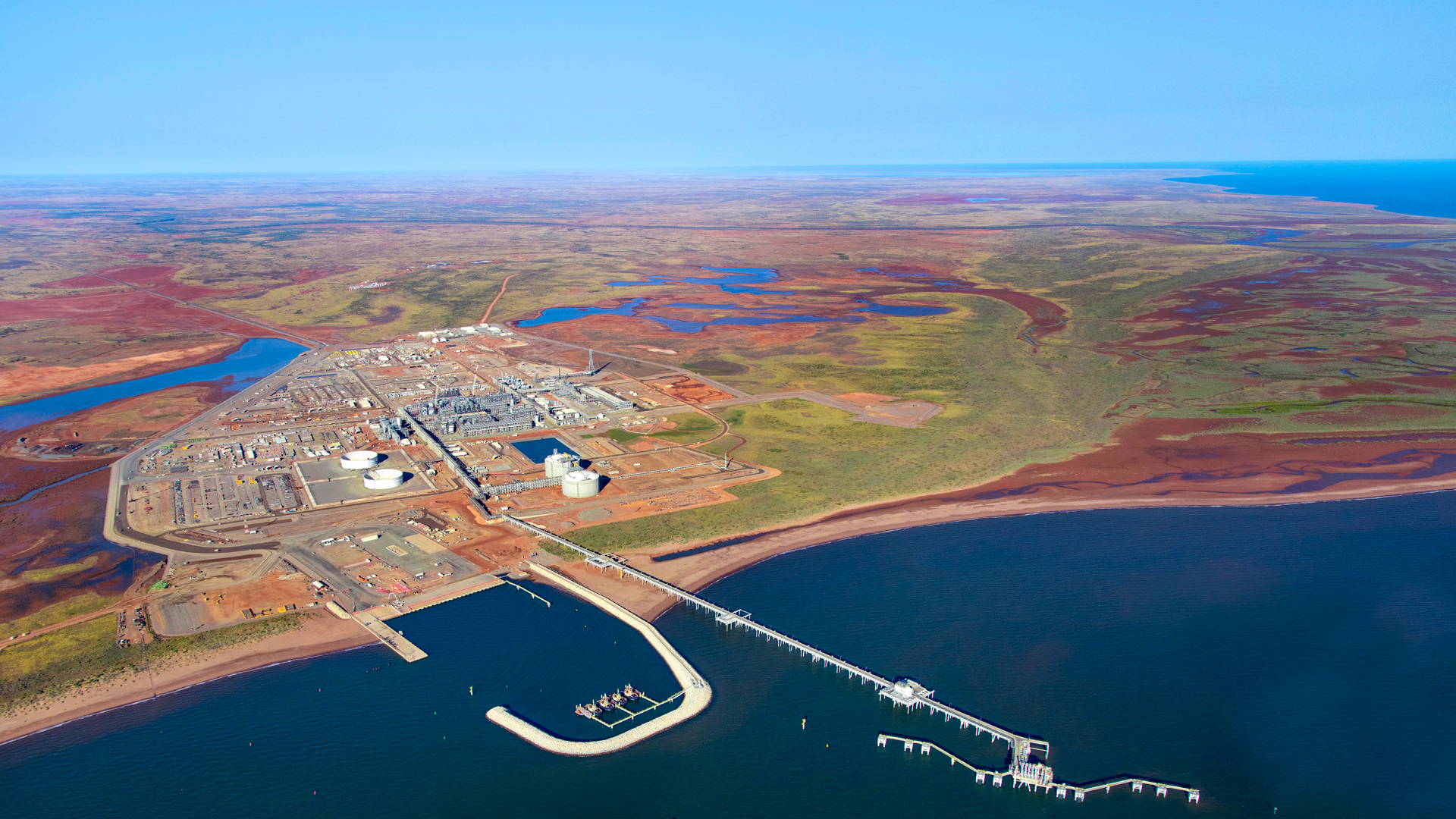 The largest contributor to the jump in exports were the shipments from Chevron's Gorgon and Wheatstone LNG projects.
Gorgon LNG's exports rose by 6.9 million tons to 12.7 mt while the Wheatstone LNG project contributed 2.1 mt, as both facilities are moving towards full production capacity of 15.6 mtpa and 8.9 mtpa from Gorgon and Wheatstone, respectively.
Shipments to China were also a significant contributor as China accounted for 34 percent of Australian LNG deliveries rising by 6.5 mtpa, the consultancy said.
The largest importer of Australian LNG volumes remains Japan with 46 percent, as deliveries increased by 2.1 mt in the year. Deliveries to South Korea also increased and comprised 11 percent of deliveries, coming from both east and west coast projects.
EnergyQuest estimates LNG export revenue was $30.8 billion in 2017-18, up 38 percent on the previous year due to both higher export volumes and higher prices, reflecting higher oil prices to which LNG prices are indexed.
Asian spot LNG prices have risen during June and the Platts JKM reached US$11.60/MMBtu in mid-June (for July deliveries) before dropping to $10.37/MMBtu (for August deliveries) late in the month.
Deliveries from the LNG projects on the West coast shipped 3.8 million tons in June, compared to 3.2 mt in May, while East coast projects shipped 1.63 mt in June compared to 1.57 mt in May.
Gas flows and CSG production up
EnergyQuest said that Queensland's gas flowed west at a net rate of 2.8 PJ, continuing the trend in June.
CSG production increased slightly, the review shows. Production from fields operated by the LNG producers was 111 PJ in June, up from 106 PJ in May.
Total LNG pipeline flows were 97 PJ in June compared with 98 PJ in May.
Queensland short-term domestic gas prices in June were well above those in May. Southern short-term domestic gas prices in June were also above May levels.