ENGIE steps up its energy transition, targets renewables
French energy group ENGIE is moving to the second stage of its strategic plan, stepping up growth in the energy transition with an emphasis on renewables.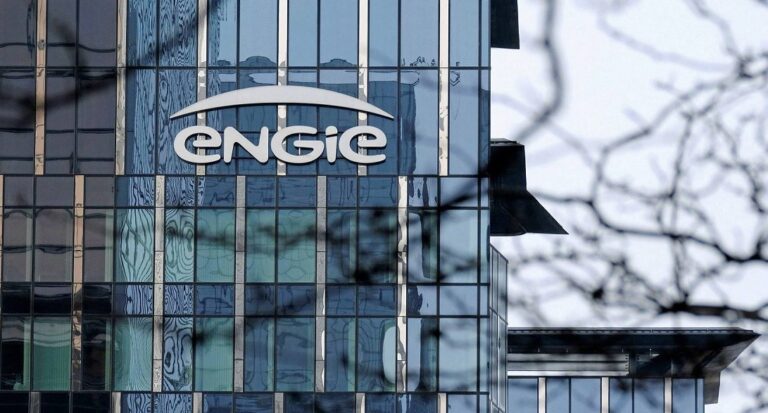 The group said its 2021-23 strategic plan has been successfully executed and the time has come to move on to the second stage.
ENGIE said its geographic footprint is now down to 31 countries, from 70 in 2018, its organisational structure has been simplified, from 25 business units to four global business units (GBU) to become more integrated and industrial, and the group is increasing the efficiency of support functions, notably through the streamlining of its corporate centre by c.33%.
For the second stage, ENGIE targets growth Capex of €22-25 billion between 2023-25, an increase of 50% versus the previous 2021-23 plan, with 40% being already committed.
These will be split 55-65% for renewables, 10-15% for networks and 10-15% for energy solutions. Around 10% will be dedicated to renewable gas and batteries.
The group said it will ramp up its growth in renewables, both in power and gas, and distributed infrastructure, to support the decarbonisation of its clients, and, in addition, ENGIE's networks and flexible assets will contribute to the security of supply and flexibility to respond to a more volatile energy market context.
ENGIE will continue to accelerate its average annual renewable capacity additions, stepping it up to 6 GW from 2026 to 2030, which will bring the total of its installed capacity to 50 GW by 2025 and 80 GW by 2030.
Its geographic priorities remain Europe, North America and Latin America, with the offshore wind across a wider geographic footprint.
In total, ENGIE said it will invest between €13 billion and €14 billion over 2023-2025 in renewables in a balanced portfolio with limited exposure to merchant risk.
The group added it will invest €3.5 billion in decarbonized gases by 2030. It has a target of c.10 TWh of biomethane production per year by 2030 and said it will focus on ramping up in low-carbon hydrogen as well.
Its 2030 target is to develop a green hydrogen production capacity of 4 GW, have 700 km dedicated hydrogen networks and 1 TWh of storage capacity, and to operate more than 100 refuelling stations.
ENGIE noted it is strongly committed to its 2045 net zero carbon target and intends to reach it in four countries by 2030, including Brazil.
Catherine MacGregor, CEO of ENGIE, said: "Over the last two years, ENGIE has carried out a major strategic refocus and strengthened its industrial base. Backed up by a strong financial structure, we now move to the second stage of our strategic plan. We are stepping up our growth investments by a sizeable 50% for the 2023-2025 period, targeting ambitious expansion in renewables, both power and gas, and decarbonisation solutions with a selective approach to foster significant value creation for the benefit of our shareholders and all our stakeholders."
"We believe in a balanced mix, at the heart of which gas plays and will continue to play a key role in providing flexibility to the system, demonstrating the relevance of ENGIE's integrated business model. ENGIE teams are fully engaged in implementing our strategy, moving forward to our target of net zero carbon by 2045, and in four countries as soon as 2030."
Jean-Pierre Clamadieu, Chairman of the Board of Directors of ENGIE, added: "The board approved the plan presented by Catherine MacGregor and her team. The climate emergency, the energy crisis and the geopolitical situation leave no choice but to accelerate the transition to a low-carbon economy, which confirms the relevance of the strategy to which ENGIE has been committed since 2020."