Estonia's Eesti Gas orders LNG bunkering vessel from Damen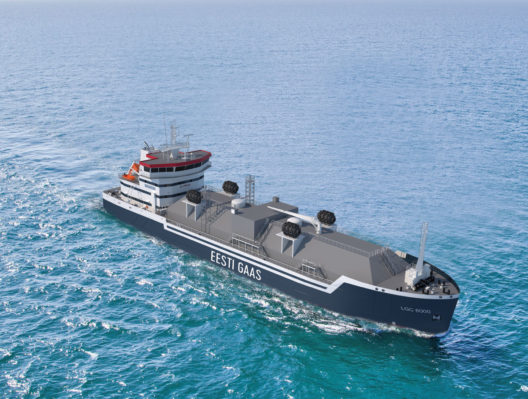 ---
Estonian energy company Eesti Gaas said Tuesday it has ordered a liquefied natural gas (LNG) bunkering vessel with a capacity of 6,000 cbm.
The 99.8m long vessel will be built by the Dutch shipyard Damen Group and will be delivered in September 2020.
It will provide LNG bunkering for the growing number of LNG-fuelled vessels in the North-East region of the Baltic Sea and onshore clients, according to a statement by Eesti Gaas.
Eesti Gaas will operate this LNG bunker vessel under a long-term charter from its parent company and owner of the vessel, Infortar AS.
The technical management for the vessel will be provided by the region's shipping company Tallink Grupp.
"By creating a mobile LNG-fuelling infrastructure, the LNG bunker vessel incentivises the construction and use of new LNG-fuelled vessels in the Baltic Sea Region and, therefore, has the potential to reduce Co2 emissions annually by more than 66,000 tons,"  Eesti Gaas said.
The LNG bunkering vessel will feature dual-fuel engines and ice class 1A, according to the Finnish-Swedish ice-class regulations. This will allow the vessel to operate all year round, including in the region's challenging ice conditions.
The two type-C LNG tanks that will be installed onboard the vessel will be partially exposed, which ensures good access and easy upgrade options as the LNG consumer market develops, Eesti Gaas said.
The vessel is a part of the new mobile LNG infrastructure in the Gulf of Finland and the Baltic Sea. This project is co-funded by the EU through the CEF Transport programme.
Related news
List of related news articles