Exceedence's exfin software for offshore renewables makes it to new Horizon Results Platform
EU-Scores project partner, an Irish company Exceedence, has made it to the new Horizon Results Platform with its exfin software developed to speed up the rollout of offshore wind, wave and tidal energy projects.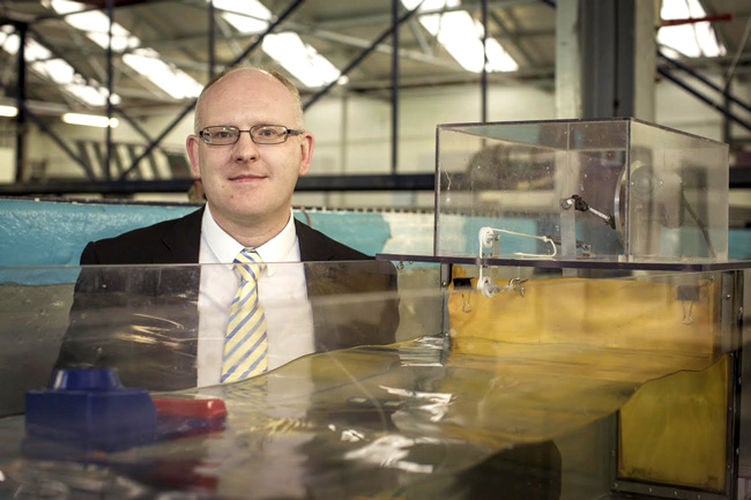 The Results Platform is a new initiative from the European Commission to bring together and showcase the key results of EU projects.
The platform is the place to search for key opportunities and get in contact with their creators, and is suitable for policy-makers, investors, entrepreneurs, researchers, innovators, and legal, business development or financing experts.
Exceedence's cloud-based software exfin assimilates technical and cost data to produce robust financial digital twins of wave, tidal, fixed and floating offshore wind projects and combined technologies.
The solution allows users to optimize levelized cost of electricity (LCOE), bid prices and margins, and provides a like-for-like comparison across devices, projects and locations with the bottom line being financial viability.
According to Exceedence, KPIs such as LCOE, internal rate of return (IRR), net present value (NPV), payback and cash flows are provided to answer these questions.
CEO of Exceedence, Raymond Alcorn, said: "We are very proud to have our exfin software showcased on the Horizon Results platform as it is a global marketplace for innovations like ours. We of course want to thank the coordinator and other members of the EU-Scores project for all the feedback on our platform so far and their continued commitment to its use and improvement."
To remind, Exceedence recently launched a crowdfunding campaign on Seedrs, offering the chance to buy equity in the company. The company said it would use the proceeds from the campaign to expand its team and grow software sales and customer support, develop pilot projects in new sectors, and create partnerships for software integrations.
Subscribe and follow
Offshore Energy – Marine Energy LinkedIn