Falkland Islands: Argos Resources seeking drilling partner as offshore license term extended
The Falklands Islands government has extended the term of Argos Resources' offshore license PL001 by 18 months, giving the company time to find a partner and drill an exploration well.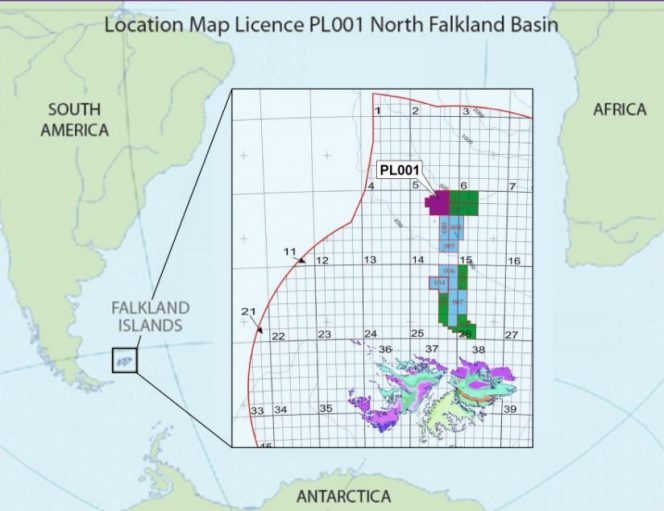 Argos said on Thursday that the license, which was to expire in November, was extended to May 1, 2021.
"The Company has a commitment to drill one exploration well within the license area by the end of the second term of the license," Argos Resources said.
Commenting on the extension, Ian Thomson, OBE, Chairman of Argos, said:
"We are very pleased that the Falkland Islands Government has awarded a license extension. This reflects the collaborative approach we seek to maintain with the government. While the extension is welcome, it remains our intention to secure partners and commence exploration drilling as soon as possible."
Argos holds a 100% interest in Licence PL001. The license covers approximately 1,126 square kilometers in the North Falkland Basin. Its boundary is located 3 kilometers from the Premier Oil-operated Sea Lion oil field development which is awaiting FID.
---
Related: Argentina urges oil firms to stop oil & gas activities in the Falklands
---
Argos was reassigned a 100 percent ownership over the block in February 2019, following a decision by Edison and Noble Energy in 2018 to relinquish their stakes in the offshore license.
The two companies had farmed into the license back in April 2015, with Noble Energy taking 75 percent and Edison taking the remaining 25 percent. Argos was to retain an overriding royalty interest of 5% of gross revenues from all hydrocarbon discoveries developed within the license. Also, under the terms of the farm-in agreement, Argos had been receiving quarterly cash payments totaling £300,000 per year.
Argos in September said it continued to receive quarterly cash payments from Noble and Edison of £75,000 per quarter, for a period of 450 days after the notice to withdraw, until December 27, 2019.
According to Argos Resources,  a 3D seismic survey has been acquired over the entire license area and has led to the identification of 52 prospects and 40 leads within the license area.
An independent Competent Person's Report attributes to these prospects a total unrisked potential of 3.1 billion barrels of prospective recoverable resource in the most likely case and up to 10.4 billion barrels in the upside case, Argos has said.
Offshore Energy Today Staff
Related news
List of related news articles