Fincantieri Marks Triple Milestone for Princess Cruises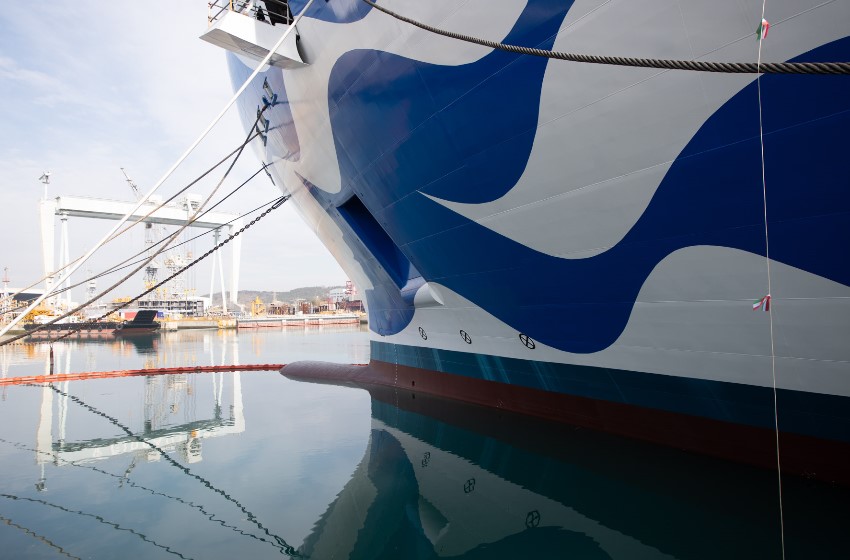 Italian shipbuilder Fincantieri celebrated three construction milestones for cruise line Princess Cruises, a brand of Carnival Corporation & plc, on February 14.
The milestones were held for three Royal class ships, currently in different construction phases.
Fincantieri started the day with a steel cutting for Princess Cruises' sixth and last Royal-class ship, still unnamed, from the shipyard of Castellammare di Stabia, Naples. The section, once completed, will be transported by sea to the yard in Monfalcone, where the ship will be completed in 2022.
Additionally, in Monfalcone, the parties held a keel laying of Enchanted Princess, the fifth unit of the same class to be delivered in 2020.
Fincantieri's Monfalcone yard also floated out the Sky Princess, the cruise line's fourth unit after Royal, Regal, and Majestic. The ship is set to join the fleet by the end of the year.
At the conversion into contracts of the Memorandum of Agreement announced in July 2018, the partnership between the Monfalcone yard and Princess Cruises will continue with two next-generation cruise ships.
These will be the largest built so far in Italy with a gross-tonnage of 175,000 tons, expected to be delivered at the end of 2023 and in spring 2025. The vessels will accommodate around 4,300 guests and will be the first of the ship owner's fleet to be dual-fuel powered primarily by liquefied natural gas (LNG).
Image Courtesy: Fincantieri