Finland to Build Another Hybrid Electric Ferry
Finnish state-owned ferry operator Finferries has ordered a new hybrid electric vessel for Åland, an autonomous territory of Finland.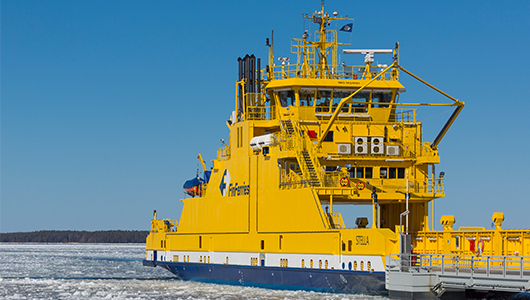 As informed, the environmentally friendly ferry will be deployed on the Föglö route and operated by local company Ansgar AB. Traffic on the Åland Föglö route is expected to commence on April 1, 2022.
Following a detailed selection process, Polish Crist shipyard has been awarded the construction contract, with the deal including another optional hybrid ferry.
The newbuild will be powered primarily by shore-based battery packs, with diesel generators to be used as backup power.
According to Finferries, the new ship will feature a length of 100.5 meters, a width of 17.4 meters and will have a capacity of 375 passengers and 90 passenger cars.
The company is continuing to invest in environmentally friendly technology, following the completion of Elektra, its first diesel-electric battery hybrid ferry. The design of Elektra would serve as a reference for the design of the new ferry, Finferries explained.
Elektra began operating along the route between Parainen and Nauvo in summer 2017. The vessel's transport capacity is 40% larger than that of the older vessel which operates along the route. However, Elektra generates 60% fewer emissions.
Elektra's energy is primarily sourced from battery packs which are charged at each side of the crossing using a shore-based connection to the local grid. Diesel electricity is used alongside the battery packs as a back-up, which can be used in very icy conditions or in the event of a power outage, for example.
World Maritime News Staff