Fire Hits Bulker in Dordrecht, Netherlands
A fire broke out on an ocean-going vessel at Mallegat-Noord in Dordrecht, the Netherlands, in the afternoon hours of July 10, 2018.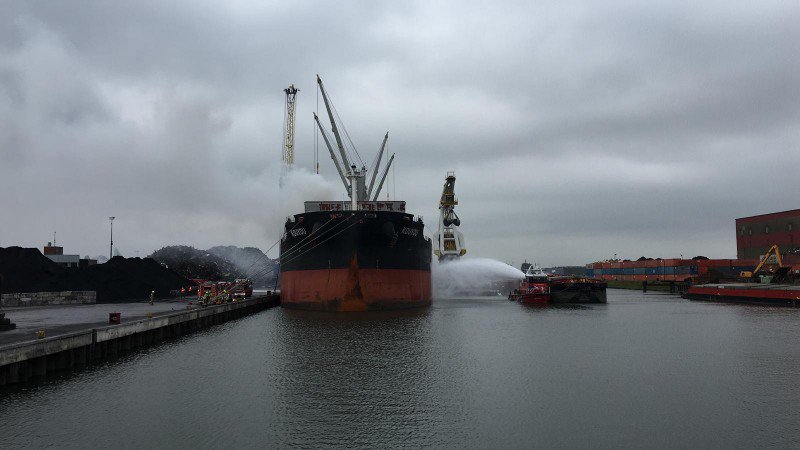 The fire started in the cargo hold of the ship loaded with scrap. The burning scrap caused huge plumes of smoke, Zuid-Holland Zuid Safety Region informed.
The vessel in question is the 58,600 dwt bulk carrier Kouyou, operated by Japanese company Doun Kisen.
#Mallegat #Dordrecht – Nogmaals de oproep: heeft u rookoverlast? Blijf uit de rook! Sluit ramen en deuren en zet ventilatie uit. Kom niet naar het incident – kijkers: blijf uit de rook!, voor pers is een persvak aan de Van Leeuwenhoekweg. https://t.co/BrKcI1TC0T pic.twitter.com/0kVt5Ac49b

— Veiligheidsregio ZHZ (@VRZHZ) July 10, 2018
As informed, it took Dordrecht firefighters several hours to extinguish the fire, with two fireboats deployed in the operation.
Part of the port area has been closed for shipping traffic.
The cause of the fire is yet to be determined.
World Maritime News Staff