FloWatt developers applaud French government's tidal energy commitment
The developers of FloWatt tidal energy project – Qair, HydroQuest, and Constructions Mécaniques de Normandie (CMN) – have hailed the French government's investment in what is to become the world's largest tidal energy farm.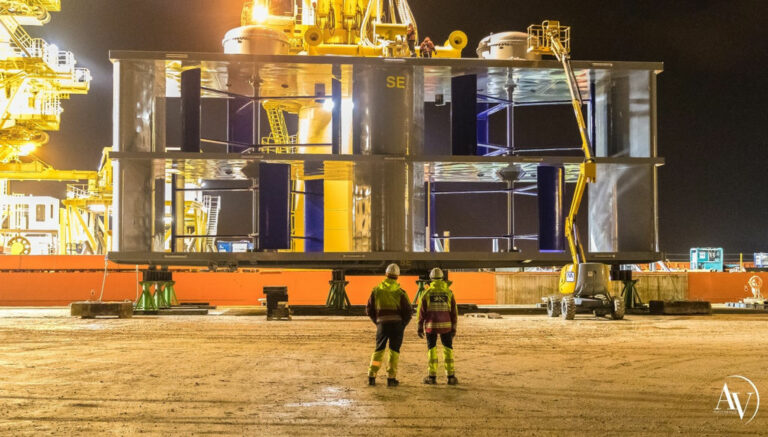 The government of France recently committed to provide at least €65 million of funding and dedicated revenue support for the pioneering tidal energy farm FloWatt, being developed at Raz Blanchard in the English Channel.
The move aims to bring France at the forefront of tidal energy development. The partners will on a 0.28 km2 concession install seven HydroQuest tidal turbines of 2.5MW each, for a total power capacity of 17.5MW.
Thanks to the support from the French government, the FloWatt pilot farm should be operational by 2026, according to the partners, who added that 70-80% of the value of the project will be allocated to French companies.
In the long term, the industrialization of the sector could create 6,000 jobs by 2030.
Laurent Vergnet, director for offshore at Qair, said: "This project demonstrates an ambitious and responsible vision for France's energy future. In addition to floating wind power, tidal power represents a major opportunity for our country, both in terms of renewable energy and job creation.
"We are enthusiastic about the idea of actively contributing to France's innovation and leadership in the field of marine renewable energies. This marks an important milestone in the revival of tidal power in France, anticipating a significant development of this sector within the framework of the next Multi-year Energy Program (PPE)."
Thomas Jaquier, chairman of HydroQuest, noted: "This new commitment from the French state, following 15 years of R&D already supported by France and the European Union, will allow HydroQuest and its partners to industrialize this technology specially designed for the most powerful ocean sites in the world.
"Following the Paimpol-Bréhat demonstration, we look forward to deploying our tidal turbines in the heart of the Raz Blanchard. Thank you to the French state for giving us this wonderful opportunity to become the world leader in the development of tidal turbines."
Serge Quaranta, CEO of CMN, added: "The co-financing by the state of the FloWatt project is an essential milestone for the success of our growth strategy in tidal energy.
"The construction of the seven tidal turbines, which we are eager to start, is only a step towards a large-scale commercial development in France and internationally which will allow us to build here, in Cherbourg-en-Cotentin, dozens of tidal turbines per year."
Subscribe and follow
Offshore Energy – Marine Energy LinkedIn