Fluxys and EIG to jointly buy 80% stake in Chilean Quintero LNG terminal
Belgian LNG terminal operator Fluxys and U.S, energy investor EIG have jointly acquired an 80 per cent equity stake in Quintero LNG, the largest regasification terminal in Chile.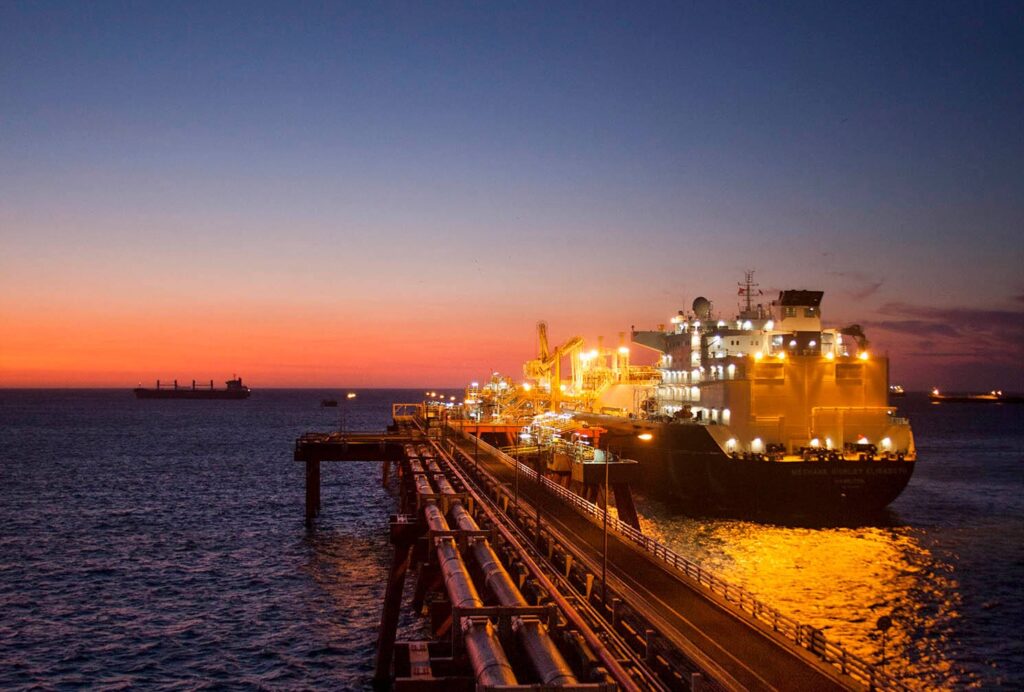 EIG and Fluxys will acquire these stakes from Enagas Chile and affiliates of OMERS Infrastructure. The terms of the transaction remain undisclosed.
Quintero is a key energy infrastructure business supporting Chile's decarbonisation strategy. Operational since 2009, Quintero LNG is the largest terminal for receiving and unloading LNG in Chile. In addition, it is the largest for its storage and regasification capacities.
The terminal's location in Quintero Bay supplies a diversified base of customers in central Chile.
ThGNL Quintero owns 75 per cent of the country´s LNG regasification capacity. In 2021, 67 per cent of the total natural gas imports arrived in Chile through this strategic asset.
It has a daily regasification capacity of 15 million cubic metres; an LNG storage capacity of 334,000 cubus metres; and 2,500 cubic metres per day of truck loading capacity.
The acquisition builds on EIG's presence in the Chilean market. The firm owns Cerro Dominador solar complex. EIG also is a partner in AME, a Chile-based project developer. AME co-owns HIF Global, a leader in the hydrogen and e-fuels sector.
"We are thrilled by the opportunity to invest in Quintero, a company that aligns perfectly with our focus on strategic, high-quality infrastructure that is critical to the region it serves and yields attractive, contracted cash flows," said R. Blair Thomas, EIG's CEO. "Quintero's strong presence in natural gas infrastructure serves as an attractive launching point to expand its presence in related and adjacent sectors, including storage, truck loading and regasification, as well as to develop production capacity for green hydrogen."
The transaction is to close in the second half of 2022.
Chile to produce world's cheapest green H2
Chile has rich solar and wind resources and a RES capacity equivalent to 4 per cent of total global energy demand. The country is aiming to become one of the world's three largest green hydrogen producers. It specifically plans to install 200 gigawatts of renewable power by 2040 to produce green hydrogen.
Chile already has signed several agreements to promote the export of green hydrogen; among others with the Belgian ports of Antwerp/Zeebrugge, Germany, the Port of Rotterdam, and South Korea.
For Fluxys, the partnership is a forward-looking investment creating a foothold in another country in Latin America. With its abundant resources, Chile aims to produce the world's cheapest green hydrogen. The Belgian Hydrogen Import Coalition has affirmed the competitiveness and feasibility of a green molecule supply chain from Chile to Europe and Belgium.
"With 3 LNG terminals in Europe, our ambition to invest outside Europe and to become the transporter of new energy carriers, Quintero is a perfect fit with our strategy for growth in view of the low carbon future", said Pascal De Buck, Fluxys' CEO.
"We want to deploy and expand our industrial expertise worldwide and are excited to partner with EIG as leading global energy infrastructure investor already intensively involved in energy transition projects in Chile. Our partnership in Quintero brings Fluxys closer to hydrogen developments in Chile and supports the import of hydrogen in Belgium. We are looking forward to collaborating and developing new opportunities with Quintero's management and workforce."