French consortium makes progress on wave-powered breakwater project
The DIKWE project – being developed by a consortium of French companies including Legendre Group, GEPS Techno, and Ifremer – has moved a step closer to real sea trials following successful tank testing campaign conducted in Brest last autumn.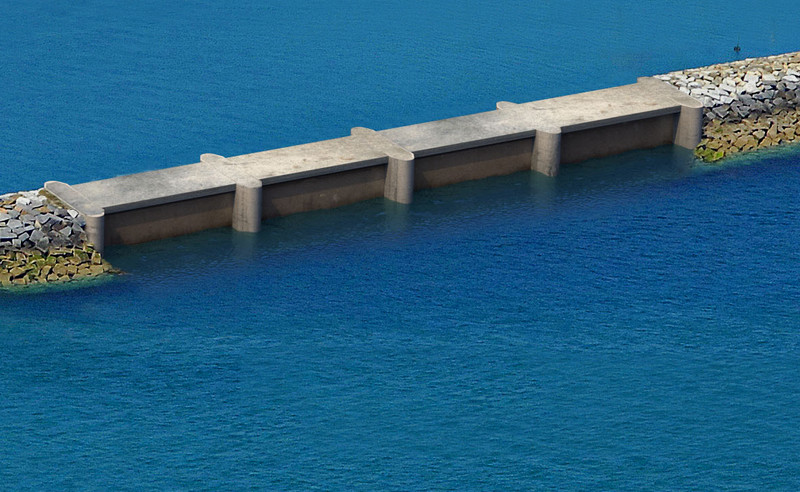 The first phase of the DIKWE project, which included tests carried out in the deep wave swell basin of Brest-based marine research institute Ifremer, has yielded positive results as it validated the concept design and the numerical modelling done by the consortium, according to Bretagne Economique.
The DIKWE project is based around the concept of 'a positive energy breakwater' with a dual-purpose – to provide protection for the port and the coastline, while simultaneously exploiting the force of the waves to produce clean energy.
The breakwater in DIKWE project is planned to be equipped with wave technology based on the oscillating wave surge working principles, supplied by project partner GEPS Techno.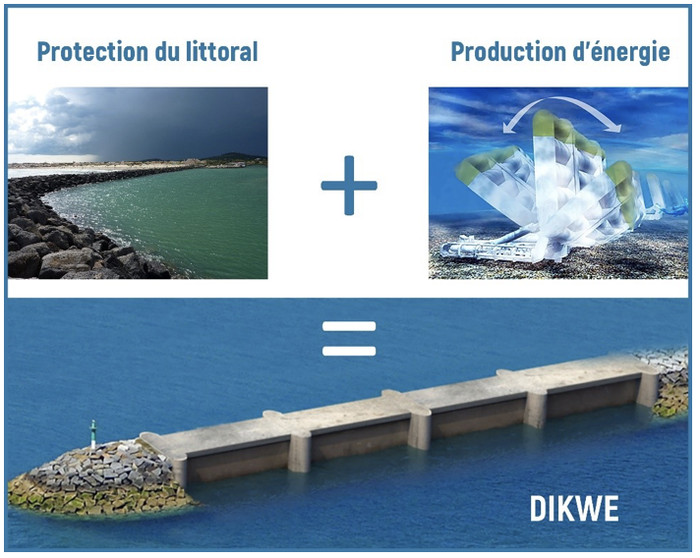 The next stage for the project are sea trials on a half-scale prototype, planned to take place during the third quarter of 2021, according to Bretagne Economique – a business and economy news portal established by the CCI Bretagne (Regional Chamber of Commerce and Industry Bretagne).
After that, the consortium expects to roll-out the first full-scale wave-powered breakwater in 2024, Bretagne Economique reports.