GasLog agrees GasLog Warsaw charter with Endesa
Monaco-based LNG shipper GasLog signed a new long-term charter deal with a unit of Endesa for its existing uncommitted newbuild vessel, the GasLog Warsaw.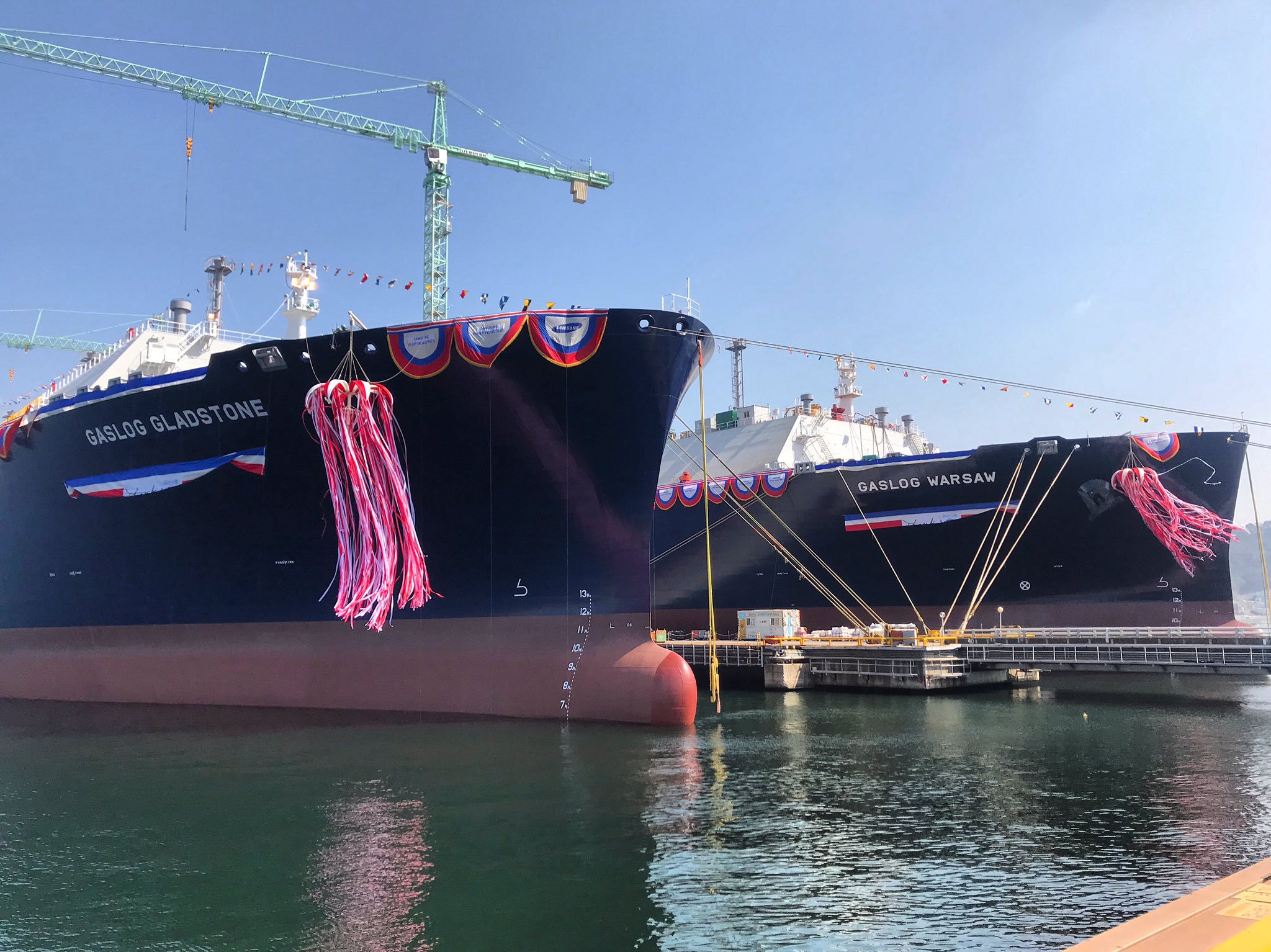 GasLog is scheduled to take delivery of the 180,000 cubic meter Mark III Flex Plus vessel with low-pressure two-stroke propulsion from Samsung Heavy Industries in July 2019.
The eight-year fixed-term charter to Endesa will commence in May 2021, GasLog said in a statement on Thursday.
Paul Wogan, CEO of GasLog, stated, "before commencing its long-term charter to Endesa in May 2021, the vessel will be available during a period when we expect the spot market to be strong, especially during the 2019/2020 and 2020/2021 winters."
"Combined with the recent delivery of the GasLog Gladstone, which immediately commenced its 10-year charter to a wholly owned subsidiary of Royal Dutch Shell, it has been a very successful start to the year for GasLog," Wogan said.
He added that since the company's investor day, GasLog has ordered or chartered six newbuild vessels on long term contracts with three high quality counterparties, further strengthening the company's confidence in delivering the target to more than double consolidated run-rate EBITDA by 2022.
The GasLog Warsaw is scheduled to deliver to Endesa in May 2021 for a fixed eight-year term, with two optional periods of six years each. The rate of hire for the charter is in line with mid-cycle rates.
Following the commencement of the eight-year charter to Endesa, GasLog Partners will have the right to acquire the vessel pursuant to the omnibus agreement between GasLog and GasLog Partners.
As a result, GasLog Partners' potential dropdown pipeline will increase to 12 LNG carriers with charter length of five years or longer.