GKinetic secures planning permission for hydrokinetic turbine array in Ireland
Limerick City and County Council has granted planning permission to local clean energy developer GKinetic to deploy three of its hydrokinetic turbines just upstream of Thomond Weir in the heart of Limerick City in Ireland.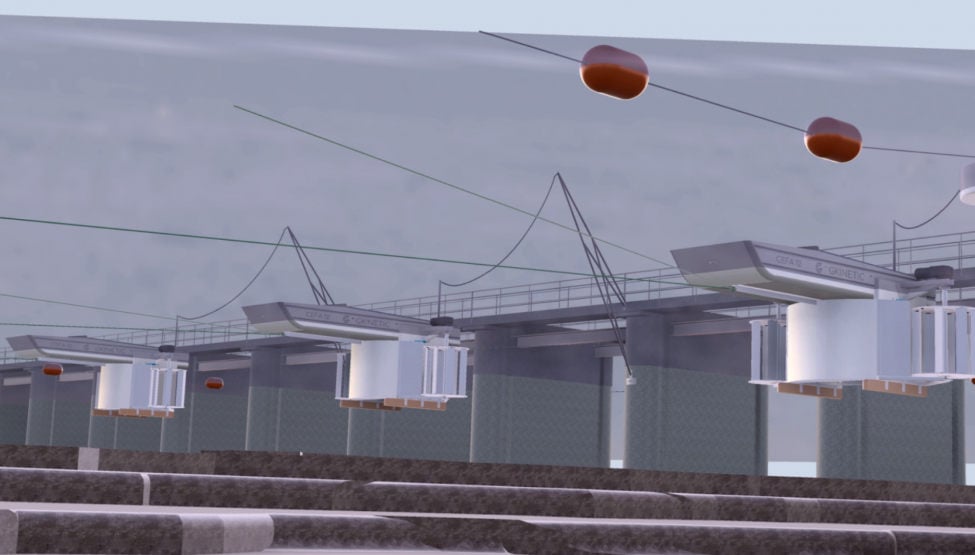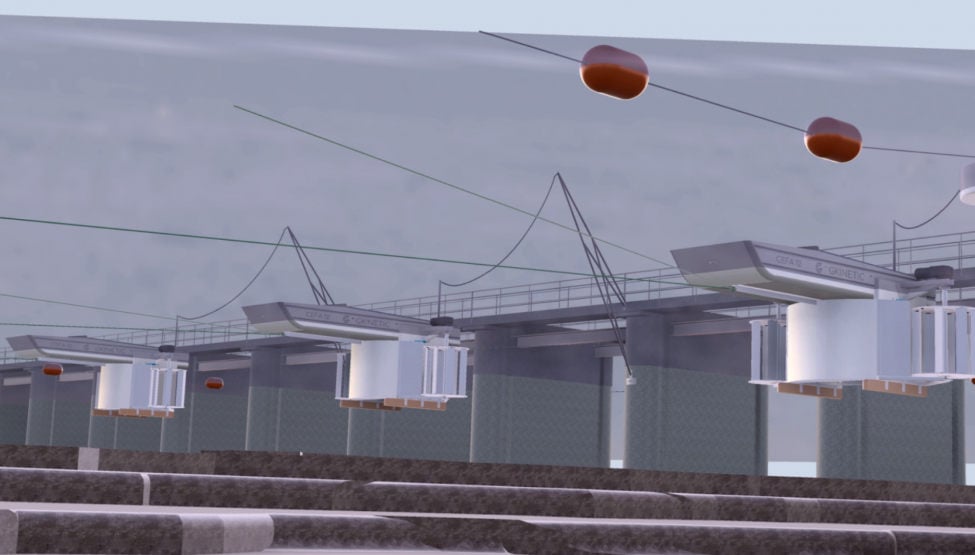 The aim of the project is to generate clean energy from the River Shannon which will be used by a local renewable energy community (REC) and contribute towards a 'positive energy block' as part of the +CityxChange project.
Vincent Mc Cormack, CEO at GKinetic, said: "The grant of planning is a huge milestone and is testament to the forward-thinking attitude of our great city that truly supports innovation in the ways that matter the most.
"We are very thankful to all of the local Limerick groups and stakeholders that engaged with us, shared their concerns and feedback and ultimately improved the project. We thank the Limerick people and the council for their confidence and look forward to continuing working with everyone for the next exciting phase."
The turbines will generate a predictable supply of clean energy at a time when energy prices and volatility have never been higher on the agenda. The end goal is that REC will come together and own and operate the turbines and the energy produced and will put Limerick on the global map as a pioneer of clean energy generation from free-flowing water.
According to GKinetic, the planning process involved a large body of environmental research on both the device and the site and underlines the innocuous nature of the installation. The company added that ensuring no negative impacts on the natural wildlife and environment is, and continues to be, of paramount importance.
A six- month demonstration of one device funded by +CityxChange was completed in 2022 in an effort to accelerate the planning and regulatory processes in Limerick. Results and data from this deployment proved very beneficial and helped to address many of the environmental and safety concerns that cropped up during the planning process, according to GKinetic.
GKinetic's turbines feature unique design, similar to a small boat being deployed on an anchor or mooring, meaning they can be easily moved, stopped by remote control connectivity and pose no harm to the environment based on all completed studies to date.
The planning journey has involved a lot of engagement with local community groups and other users of the river including boat clubs, rowing clubs, 'The Limerick Swim' organisers as well as search and rescue and fire services and groups, among others.
A follow-on event is planned for March 8, 2023, to discuss the next steps involved. GKinetic encouraged anyone interested in setting up and being part of REC that could own and operate the generators to attend.
Subscribe and follow
Offshore Energy – Marine Energy LinkedIn