Global LNG fleet set for record year
---
The global fleet of liquefied natural gas (LNG) carriers is set to be joined by a record number of vessels this year.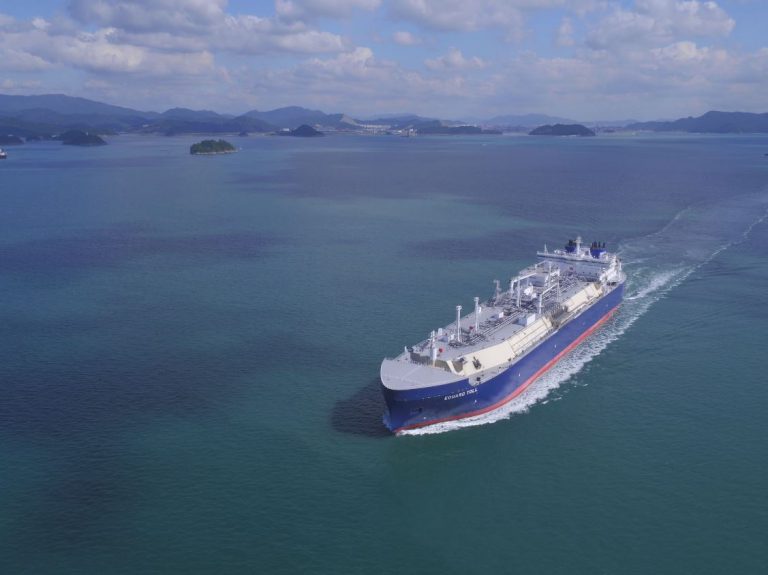 According to the data by VesselsValue provided to LNG World News, 22 LNG vessels worth $3.9 billion have been delivered so far in 2018.
Another 43 LNG vessels with a price tag of $7.7 billion are scheduled for delivery during the course of this year, the data shows.
Total capacity of the delivered LNG fleet would amount to 10.23 million cubic meters, by far the largest yearly number ever.
---
There is a big probability that not all 65 ships will stick to schedule, however, it is more or less obvious that the number of LNG deliveries would hit a yearly record high.
Worth noting, this data does not include floating storage and regasification units (FSRUs). It includes large LNG carriers, midsize and small-scale vessels and RLNG.
VesselsValue data says that the total global LNG fleet currently stands at 600 vessels out of which 499 ships are in service, and 101 ships are on order.
Total operational capacity of the $50.5 billion-worth live LNG fleet amounts to 75.6 million cubic meters.
Top LNG owners
Japan-flagged LNG carriers lead the way with a total of 87 vessels followed by Greece with 60 ships and Qatar with 59 vessels, the data shows.
Capacity-wise, Qatar has the biggest LNG shipping capacity totaling 12.2 million cubic meters followed by Japan with 11.9 million cubic meters and Greece with 9.6 million cubic meters.
Looking at the value of each fleet, Greece has the first spot, followed closely by Japan and Qatar holding the third place, as shown below.
---
Qatar's Nakilat is still the largest owner of LNG vessels having 33 wholly-owned ships in its fleet with a value of 4.9 billion, according to the data.
These numbers do not include jointly-owned LNG carriers.
The Bermuda-based Teekay LNG has 22 wholly-owned vessels worth $2.6 billion while Japan's MOL currently owns 21 LNG ship with a price tag of 2.4 billion, the data said.
The data also shows that MOL has 15 LNG carriers on order worth $3.1 billion while Teekay LNG ordered 12 additional vessels worth $2.7 billion. Nakilat has no LNG carriers on order.
LNG World News Staff