Global seismic vessel fleet at pre-Covid level as energy transition jobs ramp up
Seismic vessel utilization has recovered to pre-Covid-19 levels in the third quarter of 2021, with about 68% of the global fleet now surveying or underway, according to a recent report by Rystad Energy.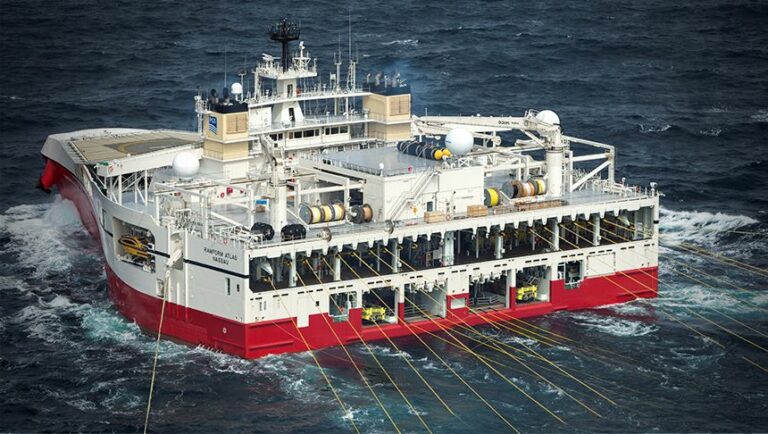 The seismic industry took a hit by the Covid-19 pandemic for several quarters, keeping nearly half of the global seismic fleet inactive. The hibernation is said to now be over with just over two-thirds of the vessels now active.
The comeback matches the utilization levels of the first quarter of 2020 before the pandemic-induced slowdown. The worst time for the fleet was from the third quarter of 2020 through March 2021, when 46% of the global fleet was inactive, either standby in port or stacked.
Rystad Energy monitored the lowest monthly percentage of inactive vessels in August 2021 in almost two years, when only 29% of the fleet was inactive.
The last time the seismic fleet was so active was in October 2019, when only one-quarter of the fleet was standby or stacked, the report states.
"The current increase in seismic vessel utilization is partly driven by exploration, with a focus on proven basins. We also see that many seismic companies have repositioned themselves for the energy transition and are taking up contracts in other energy services such as carbon capture and storage, geothermal, offshore wind and deepsea mining," said Binny Bagga, energy service research vice president at Rystad Energy.
According to the report, the contract backlogs of many seismic companies grew at decent levels through mid-2021, giving them enough activity to support operations through the rest of the year.
It is anticipated that the performance of seismic players as a whole will improve as global exploration spending is forecast to increase at a modest pace in 2022.
Rystad Energy monitors the activity of 106 seismic vessels, which represents about three-quarters of the global fleet, including most major service providers and vendors. The vessels that are excluded belong to smaller companies and are located in regions with low data reliability.
According to Bagga, the current market activity is very promising for the industry and is a good indication that seismic players will remain relatively busy next year, giving the segment a much-needed boost after several quarters of reduced operations and revenues.