GOGL CEO relinquishes leadership role
Ulrik Uhrenfeldt Andersen, the CEO of Golden Ocean Group, revealed his decision to step down from the position after leading the company through a period of immense growth and environmental transformation.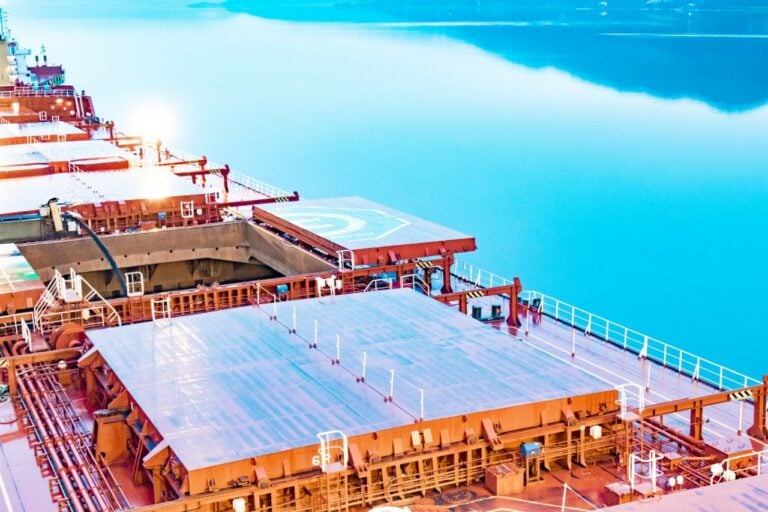 GOGL's board has appointed Lars-Christian Svensen, Golden Ocean's Chief Commercial Officer, to take the role of Interim Chief Executive Officer of Golden Ocean Management AS.
"I would like to thank Ulrik for his contribution to Golden Ocean. He has led the company through a period of fleet growth and fleet renewal. I wish Ulrik success in his future endeavours," said Ola Lorentzon, Chairman of Golden Ocean.
"I would like to express my gratitude to the Board of Golden Ocean for the opportunity to lead the company during a transformative period that encompassed significant fleet growth and required navigating a challenging and volatile macroeconomic landscape," Andersen commented.
"I'm proud of the accomplishments achieved during my tenure, and I am confident that the Golden Ocean is well-positioned for future success."
Under Andersen's leadership, Golden Ocean experienced significant fleet expansion with the acquisition of 34 vessels enhancing operational efficiency while distributing nearly $900 million in dividends.
Golden Ocean made strategic moves to strengthen its operating platform, including the withdrawal from the CCL Capesize Pool and the discontinuation of third-party management services. These measures provided greater control over operations, increased efficiency, and maximized returns for stakeholders.
Addressing environmental challenges, GOGL was at the forefront of the industry having set an ambitious emission-reduction target of achieving net-zero emissions by 2050 when compared to its 2019 baseline.
The strategy has resulted in significant fleet renewal efforts including investment in ten ECO-type dual-fuel ready Kamsarmax newbuildings.
The company has already taken delivery of the first two dual-fuel-ready Kamsarmax newbuildings built by China's Dalian Shipbuilding Industry Corp.
The two bulkers, each with 85,000 dwt, have been named Golden Star and Golden Lion.
GOGL is set to take delivery of five Kamsarmax newbuilds from the series this year, followed by the remaining five in 2024.