Greek-Flagged Bulker Collides with Malaysian Vessel near Singapore
Greece-registered bulk carrier Pireas and Malaysian Government vessel Polaris collided on February 9 in Singapore territorial waters within Singapore Port Limits off Tuas, Maritime Port Authority of Singapore informed.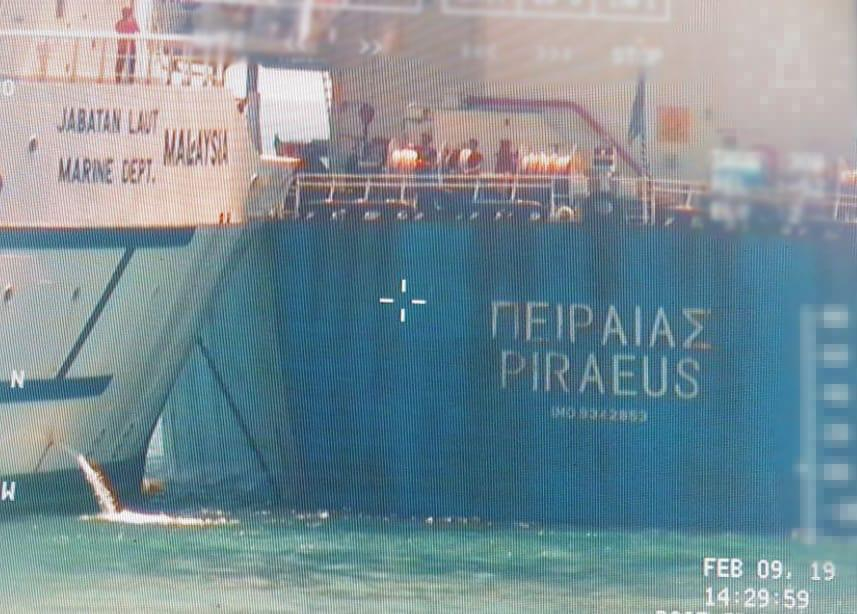 After refuelling at Singapore's eastern bunkering anchorage south of Bedok, the bulk carrier was on its way to its next port of call at Tanjung Pelepas when the collision took place.
The 2006-built Panamax bulker is part of Chronos Shipping's fleet from Greece. The market value of the vessel is USD 11.7 million, based on VesselsValue's valuation.
According to the report from MPA Singapore, at 13:55 hrs local time, Pireas entered Singapore Port Limits off Tuas, slowed down, changed direction and collided with Polaris.
"Upon establishing contact with Pireas, MPA Port Operations Control Centre (POCC) instructed Pireas to stay clear of the area. At this point, Pireas reported that prior to contacting MPA POCC, it had collided with Polaris and there was no damage to its vessel," the port authority said.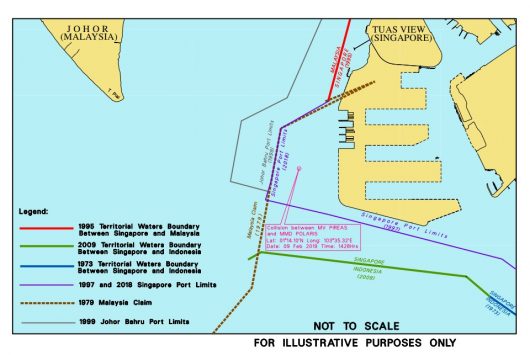 ---
The collision occurred when the bulk carrier was making a manoeuvre to get out of the area.
As the collision incident was not considered a very serious marine casualty incident under the International Maritime Organization (IMO) Marine Casualty Investigation Code, the vessel was allowed to proceed with its journey to Tanjung Pelepas.
There were no reported injuries or oil leakage.
MPA has launched investigations into the incident. The authority is gathering and reviewing information such as the vessel records and video footage of the collision and has requested a formal incident report from both vessels. MPA has also contacted Pireas' agent in Singapore to assist in the investigations.
"MPA is deeply concerned that the presence of the unauthorised vessels in our port limits can cause confusion for the international shipping community and threaten navigational safety in our waters," the port authority commented.
"We advise the shipping community to ensure that vessels operating within Singapore Port Limits comply with the applicable regulations, including reporting their movements and to anchor only within designated anchorages."