GSI delivers sixth LNG-fueled tanker to Bocomm Leasing
Guangzhou Shipbuilding International, a subsidiary of China State Shipbuilding Corporation, has delivered the fifth LNG dual-fuel crude oil/product tanker to the Bank of Communications Financial Leasing (Bocomm Leasing).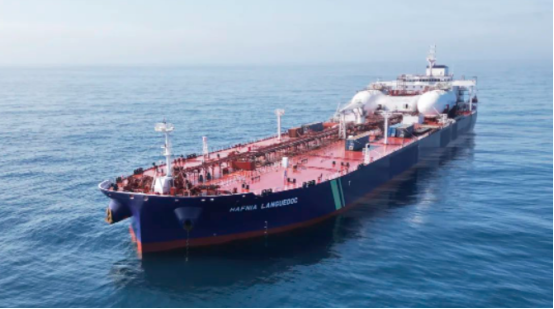 As disclosed, the shipbuilder delivered the 110,000 dwt dual-fuel vessel on the same day as Hafnia's first of four new dual-fuel LR2 product tankers.
The design and construction teams participated in the commissioning of the ship's LNG system. Bocomm Leasing initially ordered eight ships of this class, and, according to GSI, this represents one of the largest LNG dual-fuel tanker projects in the world.
Together with the two LNG dual-fuel tankers delivered this time, starting from the delivery of the first LNG dual-fuel tanker in South China in 2022, GSI has built and delivered a total of 9 LNG dual-fuel tankers.
In November last year, the fourth vessel in this series was delivered to Bocomm Leasing, while the third ship entered the company's fleet in September 2022.