Hapag-Lloyd, Mabanaft to explore supply of ammonia as bunker fuel
German container shipping company Hapag-Lloyd has signed a Memorandum of Understanding (MoU) with compatriot energy company Mabanaft to explore options for the supply of ammonia as bunker fuel to Hapag-Lloyd in and around the Port of Hamburg, Germany and also the Port of Houston, Texas, USA.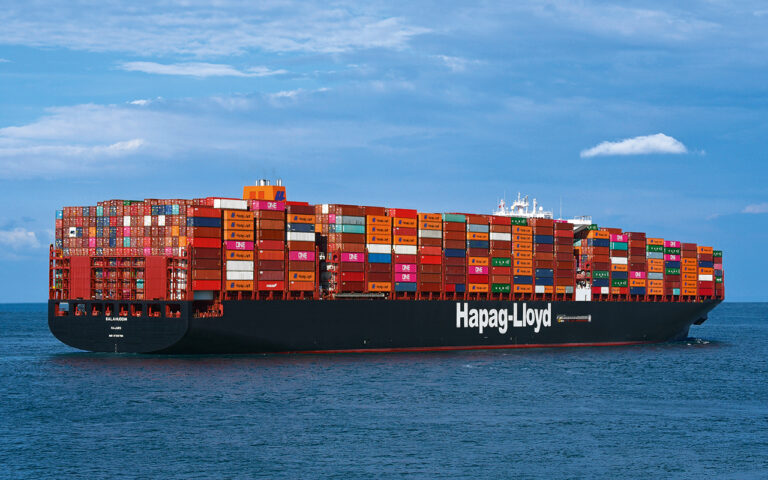 Under the MoU, the companies will assess the viability of and the options for the safe handling of clean ammonia as a bunker fuel in and around the Port of Hamburg.
Furthermore, they will evaluate the commercial, technical, and regulatory requirements and engage with all relevant stakeholders as part of this initiative. In a second step, a similar assessment will be done for the Port of Houston.
Mabanaft is in the process of developing infrastructure in Hamburg for the import and supply of clean ammonia for an undisclosed customer, along with a larger infrastructure investment program, to create a platform for low-carbon fuel alternatives.
In November last year, the firm announced the intention to build Germany's first large-scale, green energy import terminal in Hamburg, together with project partner Air Products.
According to the company, the project is an important step towards the development of a green ammonia import and distribution infrastructure in the Port of Hamburg.
Targeted to provide hydrogen to Germany in 2026, the planned import terminal is to be located at Mabanaft's existing Blumensand terminal in the port. Furthermore, Mabanaft is a shareholder in Gulf Coast Ammonia LLC (GCA), an ammonia production facility in Texas City, Texas, scheduled for commissioning by mid-2023.
To provide the international shipping industry with a future-ready fuel option, Mabanaft is securing clean ammonia supply and exploring opportunities for the development of related bunkering infrastructure in and around the Port of Hamburg and along the United States Gulf Coast.
"We play an active role in shaping the energy transition and offer our customers innovative fuel solutions to reduce greenhouse gas emissions," said Volker Ebeling, Senior Vice President of New Energy, Chemicals & Gas at Mabanaft.
"In shipping, we intend to support that transition for example through investments in ammonia production and the development of related supply infrastructure."
Tony Elliott, Head of Ammonia at Mabanaft, is convinced about the opportunities for ammonia in the shipping industry. He noted that "Ammonia has the potential to play an important role in decarbonising the global maritime industry. It has a higher energy density compared to, for example, pure hydrogen and is more easily transported and stored."
Decarbonisation of the shipping industry is a global challenge, requiring action and commitments from all stakeholders across the industry. Global solutions will require a global policy framework that supports a range of processes to make ammonia an accessible zero-carbon fuel.
Ammonia is already a critical feedstock for the chemical industry, and it offers several advantages also in other industries, like shipping. The gas itself is not a greenhouse gas, it combusts completely without emitting any CO2, and it only releases nitrogen and water. This has prompted the first pilot tests in Norway to operate ships in a climate-friendly way using ammonia.
"When produced with renewable energy, ammonia is a promising sustainable fuel that may become an integral part of the energy mix of future maritime shipping. We look forward to this partnership with Mabanaft and to jointly making progress on the industry's path towards climate neutrality", stated Jan Christensen, Senior Director Global Fuel Purchasing at Hapag-Lloyd.
Last year, Hapag-Lloyd embarked on a massive fleet upgrade program in an effort to reduce the fleet's CO2 emissions. The program will encompass more than 150 of the company's vessels in the next five years.