HarshLab hits Spanish waters
The brand-new floating test laboratory for offshore industries, dubbed HarshLab, has been launched in the Port of Bilbao.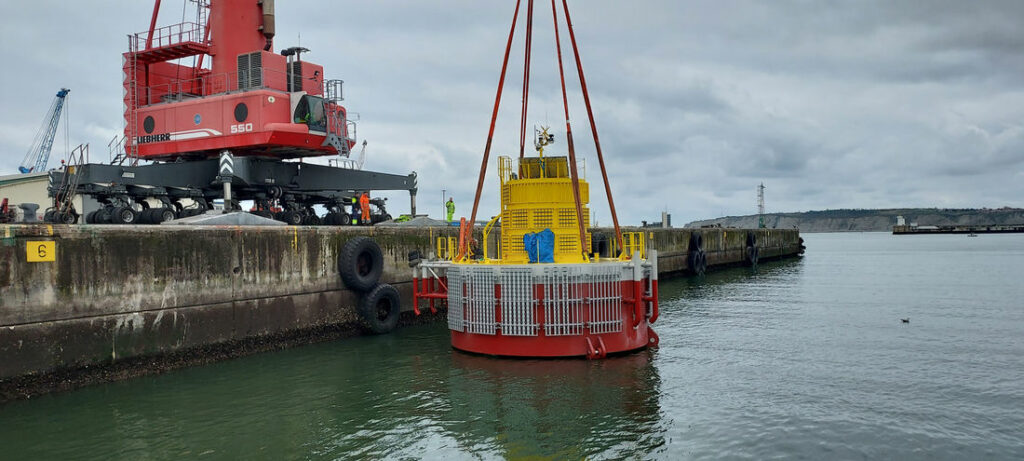 The journey of the new laboratory for the evaluation of materials, components and equipment in a real offshore environment has officially begun last week with the launch of the platform in Spain.
Floating in the port, the new and improved HarshLab now waits for suitable weather window to be towed and anchored off the coast of Armintza at the Biscay Marine Energy Platform (BiMEP).
Managed by Tecnalia, a Spanish research and technological development centre, the new version of the HarshLab boasts increased features and capabilities to carry out tests and research and development activities to address the needs of offshore industries and increase their competitiveness.
The new laboratory is also bigger in size than earlier version, with a diameter of 8.5 metres by 7 metres in height, which provides it with greater testing capacity.
HarshLab will be linked to the grid and communications network via dynamic cable that will connect it to the BiMEP underwater network, which will enable data to be collected and its subsequent analysis.
Thanks to the revamped characteristics of this new version, anchoring elements can also be tested or tests can be performed on the seabed up to a depth of 65 metres. It also has its own weather station and an underwater remotely operated vehicle (ROV) to carry out inspections remotely.
To remind, the launch of the first HarshLab in 2018 represented a breakthrough for the offshore industry in Europe and since then, it has provided a service to more than 20 companies, testing more than 500 products and samples.
The samples were related to new materials and solutions against corrosion, ageing or fouling in the marine environment.