Heavy Lift, Light Impact: Industry Looks to Heavy Lift Cranes for Sustainable Solutions
As the demand for sustainable technology grows in the offshore heavy lift industry so does the need for cleaner, renewable features on heavy lift cranes and their accompanying vessels. Our industry remains critical to powering the global economy, and the transition to clean, more environmentally friendly practices and products represents a robust opportunity for organizations around the world.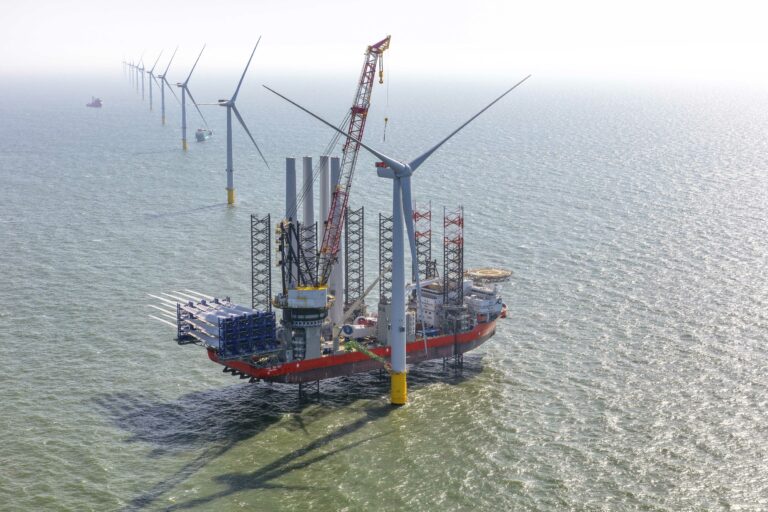 Increasingly, customers and other stakeholders are looking at a company's sustainability efforts when making investment, purchasing, and partnership decisions. Before signing a deal, customers want to know about a few things: green features, vendor reputation, performance, cost savings, among others.
As the world calls for improvements and transparency from our industry, NOV Heavy Lift brings high lifting capacities and outreaches to the heavy lift crane market while also working to minimize the industry's environmental footprint through improved energy efficiency, enhanced solutions for energy storage and regeneration, and innovative digital solutions.
Historically, heavy lift cranes have come with high energy consumption, risk of oil leakage, high rate of energy dissipation, and real-time, onsite, hands-on monitoring and maintenance requirements – and few options for resolving those issues.
Heavy lift cranes equipped with fully electric drive systems, rather than traditionally used hydraulic systems, reduce energy consumption by around 25%, allow for energy recovery, storage, and reuse, and deliver digital solutions that increase efficiency and keep humans out of harm's way, all without the risk of oil leaks and while maintaining capacity and better performance.
Reducing and Reusing Energy
Fully electric drive system cranes not only significantly increase energy efficiency and reduce fuel consumption but, when combined with solutions like kinetic energy recovery systems or batteries-or a hybrid of the two, allow for the capture, storage, and reuse of electrical energy that would have previously dissipated as heat when the crane lowers a load or block. Stored energy is then returned to the crane when needed, reducing fuel needs and emissions, and lowering operational costs.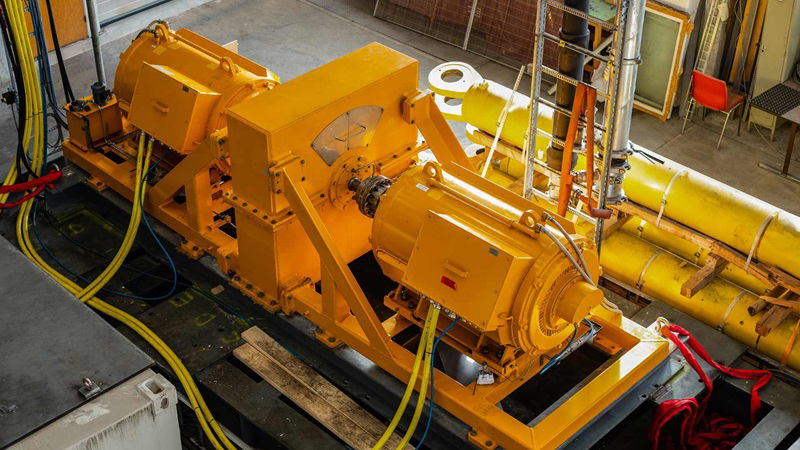 Digital Solutions
Harnessing the technology and power of digital solutions optimizes performance, minimizes energy requirements, eliminates costly, premature maintenance on equipment, prevents downtime, and helps keep employees safe on the job. Remote solutions like digital twins, remote operating stations and condition-based monitoring and maintenance allow real-time data collection, safely acquired from anywhere in the world via an Industrial Internet of Things (IIoT) data platform . Advanced simulations, artificial intelligence, and machine-learning systems remove the guesswork from crane planning and deployment by predicting and simulating complex installations and operations.
When it comes to reducing environmental footprint and providing optimal performance every time, we're all responsible for the heavy lifting.
Note: The opinions, beliefs, and viewpoints expressed in this article do not necessarily reflect the opinions of Offshore-Energy.biz