HEH preparing Stade LNG terminal to receive Dynagas FSRU next winter
The construction of the new jetty for liquefied gases has officially begun in Stade, Germany, to receive one of the five floating storage and regasification units (FSRUs) chartered by the federal government.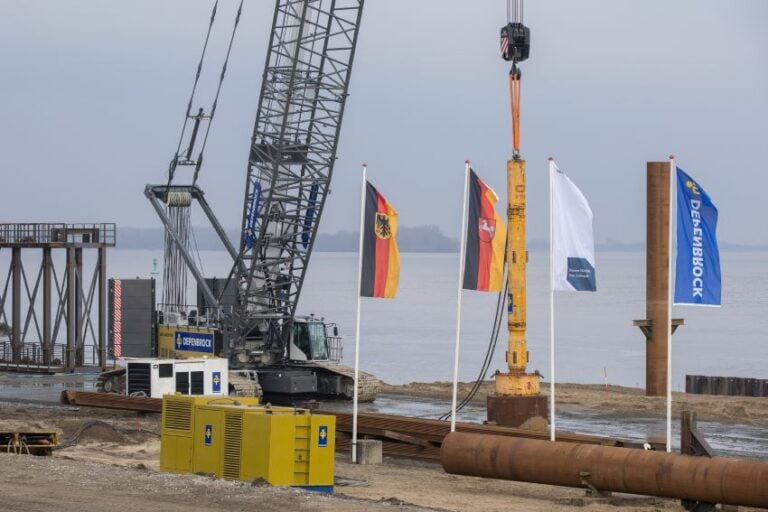 According to Hanseatic Energy Hub (HEH), the construction of the new jetty started on 20 January with a ceremony hosted by Niedersachsen Ports (NPorts), a company responsible for planning and implementation of the jetty.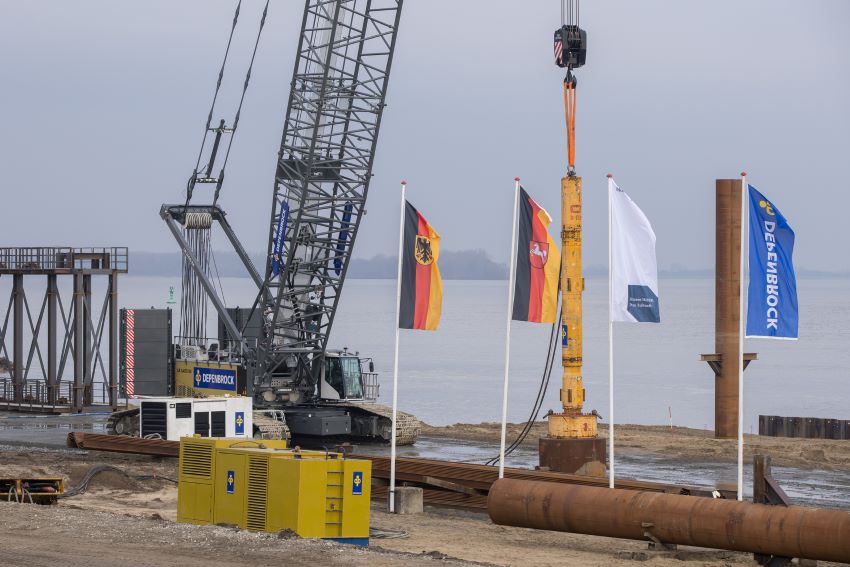 The new jetty is expected to be ready for Transgas Force, an FSRU chartered by the federal government from Greek shipping company Dynagas, by the end of 2023.
The floating LNG terminal has a regasification capacity of up to 7,5 billion cubic metres per year. From the beginning of 2027, the FSRU is planned to be replaced with a land-based zero-emission terminal, which will secure Germany's supply of LNG and green gases and prepare the market for the ramp-up of hydrogen.
Once the onshore terminal of is completed, the regasification capacity will increase to 13 billion cubic metres per year.
HEH added that the Lüneburg Trade Inspectorate approved earlier this week the early start of initial ground preparation work for the onshore terminal, allowing work to begin on preparing the site for the terminal and connecting pipelines.
Originally planned for 2026, the construction of the Stade LNG terminal began ahead of schedule, in September this year.
The EU Commission also confirmed the exemption from regulation for the terminal. The exemption applies to an annual throughput capacity of 13.3 billion cubic metres of natural gas.
In December 2022, German energy company EnBW booked long-term capacity at HEH's terminal to import three billion cubic metres of LNG.
According to the company, the imports will begin with the commissioning of the terminal.
In addition, EnBW will have the option to move to ammonia as a hydrogen-based energy source at a later date.