Hengtong delivers subsea cables for two nearshore wind farms in Vietnam
Chinese submarine cable manufacturer Hengtong has delivered the 35 kV cables and accessories for the Hiep Thanh and Tra Vinh V1-2 nearshore wind farms in Vietnam.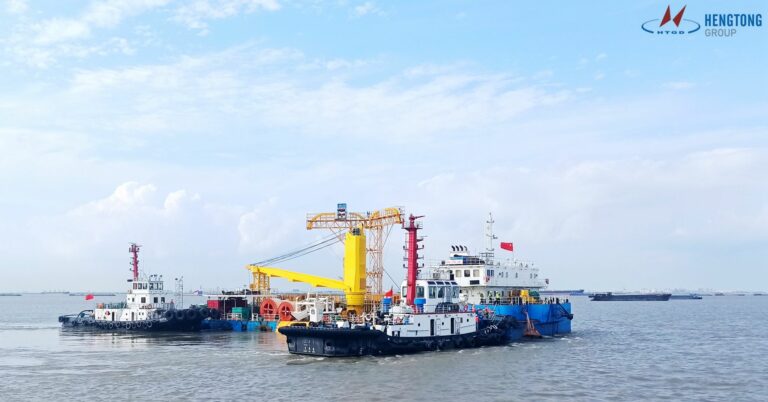 According to the company's update on social media, Hengtong delivered the subsea cables on 29 June, when they sailed out of China on board Hengtong's CLB Hengtong Lan 1.
"Hengtong's CLB "Hengtong Lan 1" loaded up with our cables, is about to start her first OWF project overseas, being a pioneer among the submarine cable manufacturers in China", the company posted on social media. "It is another exciting milestone in developing our international EPC services for OWF business worldwide".
The 78 MW Hiep Thanh nearshore wind farm is located between one and three kilometres off the coast of Tra Vinh Province.
The wind farm will feature 18 Siemens Gamesa 5 MW wind turbines that are set for commissioning in the third quarter of of this year.
The project is being developed by EcoTech Tra Vinh Renewables JSC, and its investors, Janakuasa Pte Ltd, Ecotech Vietnam, Climate Investor One, which is managed by Climate Fund Managers (CFM), and ST International.
The Tra Vinh V1-2 project is the second of three Tra Vinh nearshore wind farms, each bringing 48 MW of installed offshore wind capacity to Vietnam.
The wind farm will comprise 12 Vestas 4 MW turbines and is expected to be completed by the end of this year. The construction of the 48 MW project started in the summer of 2020 and the project is expected to enter commercial operation phase in October 2021.
The third phase of the Tra Vinh development, Tra Vinh V1-3, has also been under construction since last year. This phase will also comprise Vestas wind turbines.
The project company is Tra Vinh Wind Power Company Ltd, jointly owned by Climate Investor One's (CIO) Construction Equity Fund, a finance facility managed by Climate Fund Managers (CFM), and Korea's Samtan.