HMM claims impressive 24 pct GHG emissions cut in biofuel trial
South Korea's flagship carrier HMM is accelerating its use of alternative fuels in line with the company's decarbonization efforts.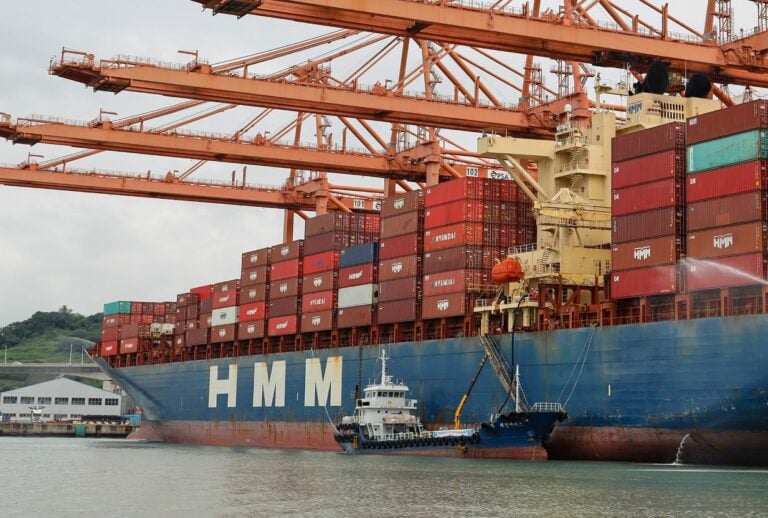 The company, which is currently undergoing a privatization process, has carried out a trial use of a sustainable marine biofuel on its 6,400TEU containership HMM Tacoma calling in Busan, South Korea.
HMM Tacoma, operated in FIL service connecting Far East, India and Latin America, was refueled with the biofuel blend during its bunkering at the Port of Busan.
"We continue to find a way to go green, making meaningful progress toward a carbon-free future. To this end, we will seek to enhance our environmental competence and thereby be positioned as a top-rated carrier in responding to climate issues," an HMM official said.
This marine biofuel, supplied by GS Caltex, consists of 30 percent biodiesel derived from used cooking oil and 70 percent high-sulfur fuel oil (HSFO). HMM said that the fuel cuts greenhouse gas emissions by 24% compared to conventional fuels. The supply is part of a deal HMM signed with GS Caltex last April.
Due to its 'drop-in' quality, biofuel has the merit of being compatible with current ship engines without technological modification.
The South Korean shipping company plans to expand the use of biofuel gradually, reaching about 5-10% of annual fuel consumption.
"Despite the higher cost of biofuel, HMM remains committed to heavily investing in the pathway to carbon neutrality, including the introduction of clean alternative energies," the company said.
HMM started using biofuel in 2021 with the first test voyage using biofuel on its 13,100TEU containership HMM Dream. The company used a 20% biofuel blend at the time based on very low-sulfur fuel oil (VLSFO).
The company is also looking into options such as methanol and ammonia. Specifically, HMM has a fleet of nine 9,000 TEU methanol-powered vessels under construction, and last April, the company reinforced the partnership with LOTTE Fine Chemical to explore feasible solutions to the ammonia supply chain. The South Korean major is also preparing operational tests of an onboard carbon capture system (OCCS) for its containership.