HMM names its 7th 24,000 TEU goliath at DSME
South Korean shipping major HMM has welcomed the 7th of twelve 24,000 TEU container shipping giants into its fleet.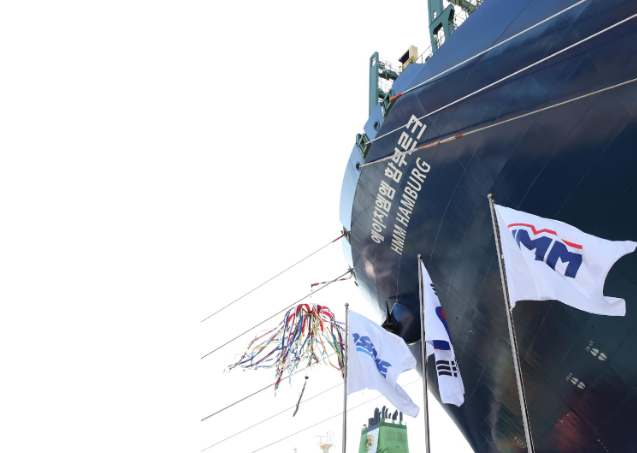 These are the largest container ships in the world based on their carrying capacity.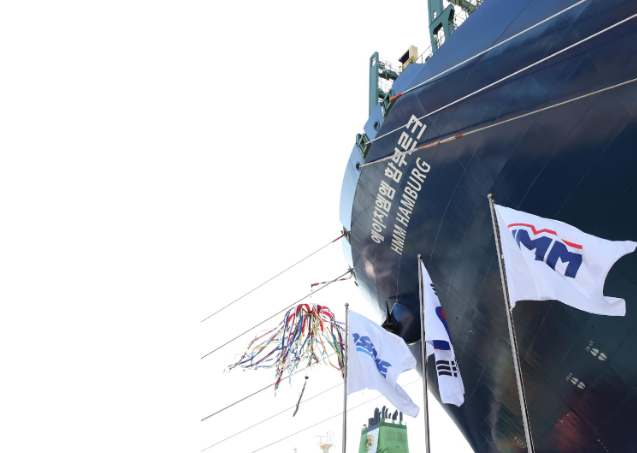 The latest ship from the batch to be named is HMM Hamburg, which was christened earlier today at Daewoo Shipbuilding & Marine Engineering (DSME)'s Okpo shipyard in Geoje, Korea.
General specifications:
Capacity 23,964 TEU
Length: 399.9m
Width: 61.0m
Depth: 33.2m
Speed: 22.4 knots
HMM Hamburg is equipped with a hybrid scrubber system able to run on both open and closed loop modes as a means of complying with the IMO 2020 sulphur cap.
 The ship was designed to be LNG-ready as one of the potential ways forward when it comes to future fuels. However, as explained by HMM, LNG is one of the multiple solutions the company is looking at in its carbon-reduction strategy.
The cotainership also features an optimized hull design and energy-efficient engines.
The 24K-class containerships play an important role in HMM's long term goal to achieve net-zero emissions across its vessel fleet by 2050. Namely, HMM wants to reduce carbon emissions by 50% by 2030 compared to 2008 levels and thereby reach carbon neutrality by 2050 for its entire fleet.
HMM took delivery of its first 24,000 TEU giant, HMM Algeciras, back in April 2020, and the rest of the newbuilds are scheduled to join HMM's fleet sequentially by September 2020.
DSME has been entrusted with building seven, while Samsung Heavy Industries (SHI) has been encharged with building the remaining five 24,000 containerships from the batch, ordered in 2018.
The newbuilds are slated for deployment on Asia-North Europe trade lanes of THE Alliance.
HMM Hamburg's port rotation: Busan-Shanghai-Ningbo-Xiamen-Kaohsiung-Hong Kong-Yantian-(Suez Canal)-Rotterdam-Hamburg-Antwerp-London Gateway-(Suez Canal)-Jebel Ali-Singapore-Yantian-Hong Kong-Kaohsiung.