Houston firm picks EnerVenue's storage solutions for renewables, maritime and offshore projects
Energy storage solutions provider EnerVenue has signed a master supply agreement with Houston-based Green Energy Renewable Solutions, a company owned by Henrik Jensen and Jens Juul – owners and operators of Nicon Industries A/S, a manufacturer of steel and aluminium constructions in the wind, offshore and maritime industry.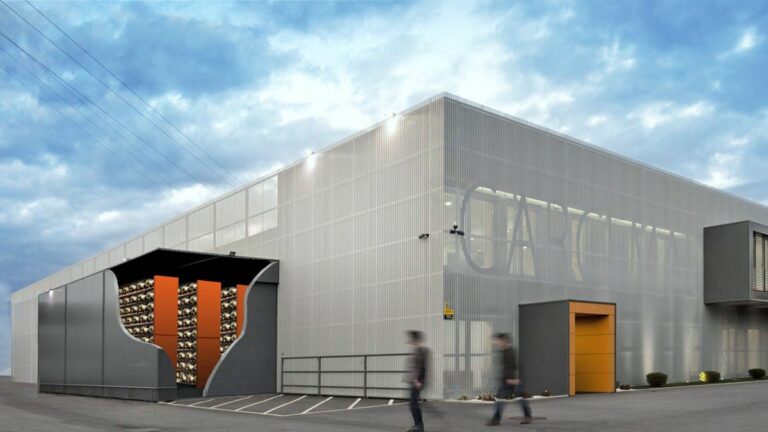 Under the agreement, Green Energy will procure and deploy 250 MWh of EnerVenure's storage solution over the next three years.
The master supply deal will deliver 50MWh in 2023, 100MWh in 2024, and 100MWh in 2025. Green Energy will package EnerVenue battery vessels into customized building blocks for projects across Nicon's onshore and offshore project portfolio.
Through Green Energy, Nicon aims to build 1 GW of storage projects within the three years of the initial EnerVenue agreement.
Initial projects are expected to be onshore but to support Nicon's long-term goals, Green Energy's energy storage solutions must meet DNV certification and CE certification mandates for systems deployed in the offshore and maritime market, the company explains.
"EnerVenue's energy storage technology will be a critical asset to Green Energy Renewable Solutions and, by association, to Nicon Industries A/S", said Henrik Jensen, CEO of Nicon Industries A/S.
"EnerVenue's technology features exceptional longevity and durability with minimal maintenance required, and its fire-safe properties are especially critical in our expected applications. EnerVenue's transformational technology will help Green Energy Renewable Solutions provide superior value to our global customer base."
Jens Juul, COO at Green Energy / Nicon Industries A/S, added that by 2024, Nicon's forklifts will be converted from fossil fuel to electric power and will be charged with Green Energy battery containers.
"Additionally, the power needed for our sea fastenings jobs on wind installation vessels will be supplied from our own battery containers charged overnight with renewable energy coming from the windfarms", Juul said.
Green Energy highlighted that many of its planned renewable energy projects are associated with a push by European Union countries to ramp up offshore wind power, decarbonise the maritime industry, move away from volatile gas imports, and more quickly and completely achieve climate goals.
Follow Offshore Energy's Clean Fuel on social media: