Hurtigruten working on launching its first zero-emission cruise ship by 2030
Cruise company Hurtigruten Norway has revealed it is working towards its first zero-emission ship by 2030 by launching an innovative research project in partnership with research institute SINTEF and 12 maritime partners.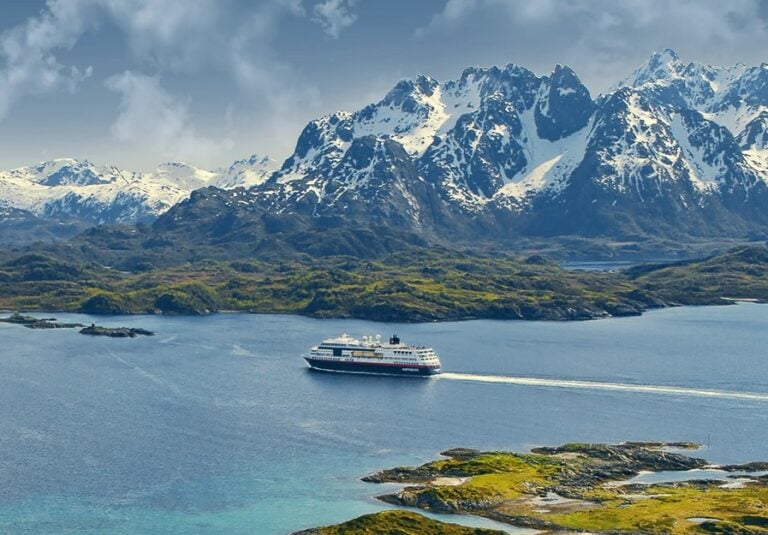 As informed, the new consortium is dedicated to developing innovative, zero-emission solutions for the future of passenger ships. The project, named Sea Zero, has been awarded €7 million in public funding and has a total budget of €13 million going into this research and development phase.
The first vessel is expected to be delivered by 2030. With only 0.1% of all vessels worldwide currently using zero-emission technology1, Hurtigruten Norway's project aims to significantly impact the cruise industry's sustainability and the future of travel.
Hurtigruten selected marine engineering company Vard Marine for ship design.
"Vard Design is grateful to be selected as the preferred partner for ship design and integration in this project. We will put our resources into developing new methods and tools for design of energy efficient, zero emission ships for specialized operations and demonstrate our abilities trough the Sea Zero pilot. The kick-off in Oslo gave us a great start on the cooperation with all partners aiming for the zero-emission goal together with Hurtigruten," said Henrik Burvang, Research and Innovation Manager in Vard Design.
The research phase will take place between 2023 and 2025, going directly into a new build project. The consortium aims to make the new ships zero emission to both sea and air, with one of the potential game-changers being a significant reduction in energy consumption.
"We aim to build the most energy-efficient passenger ship ever. We will turn every stone to cut both energy use, waste and emissions to a minimum," stated Gerry Larsson-Fedde, Hurtigruten Norway SVP for Marine Operations.
This phase follows Hurtigruten Norway's recent EUR10 million green upgrade launched last year, which included the first of several battery-hybrid ships in the Coastal Express fleet.