Hutchison Ports Opens Thailand's Largest Deep-Sea Container Terminal
Hutchison Ports Thailand (HPT), the largest container terminal operator in Thailand, has officially opened Terminal D at Laem Chabang Port.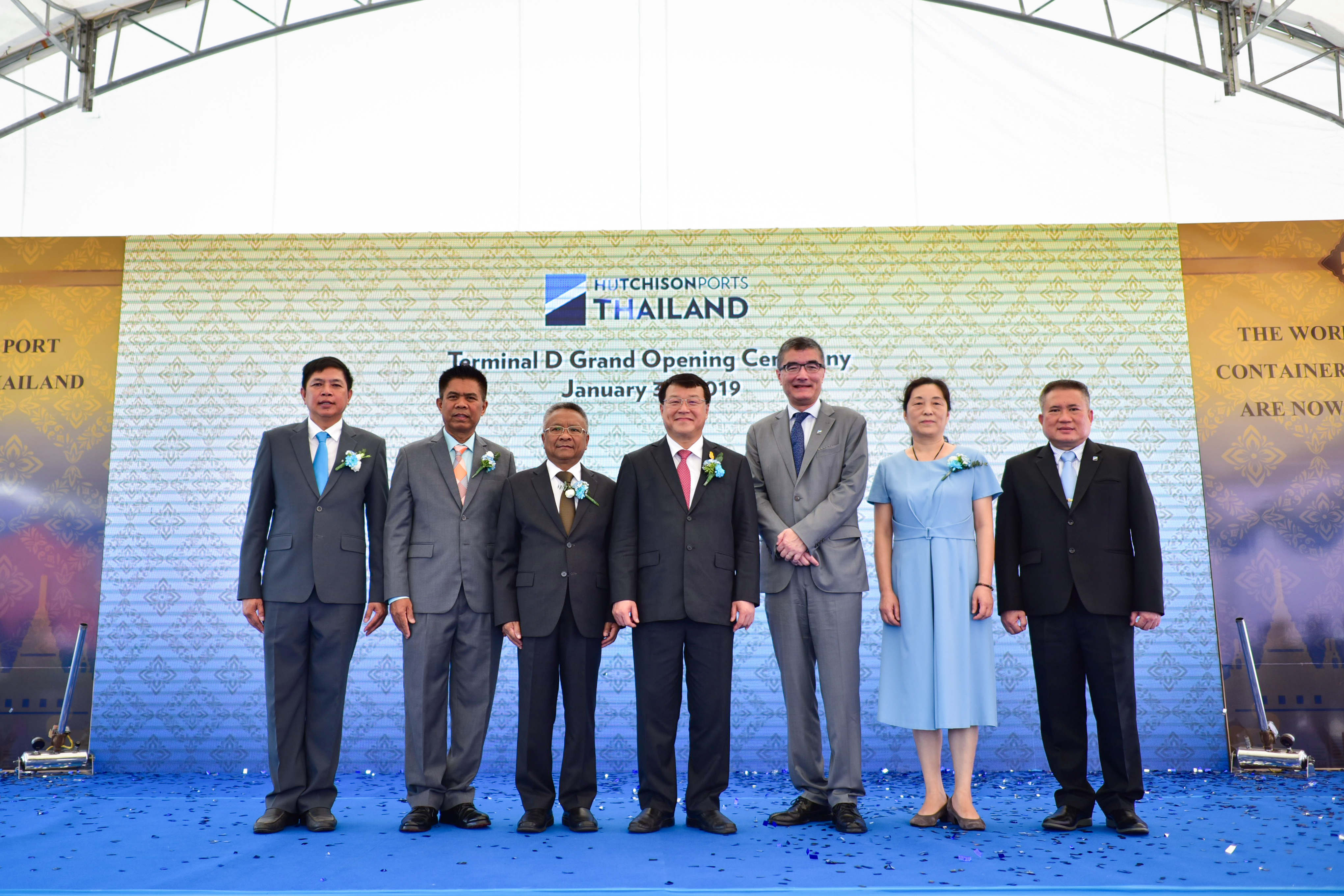 The grand opening ceremony for the USD 600 million facility was held on January 30, 2019.
Located at Basin 2 of Laem Chabang Port, Terminal D is the first terminal in Thailand to handle some of the largest ocean-going container vessels. Once completed, the new Terminal D will have a total quay length of 1,700 meters, with seventeen Super Post-Panamax quay cranes and 43 electric rubber-tyred gantry cranes all using remote control technology.
Construction of terminals D1, D2 and D3 began in 2016. The initial Phase 1A of Terminal D comprises 400 meters of a deep-water berth, three super Post-Panamax quay cranes and ten supporting yard cranes, and commenced "soft" operations in mid-2018.
By the middle of 2019, the remaining Phase 1B of this first phase of Terminal D will be completed, delivering a combined total of 1,000 meters of berth, six quay cranes and 20 supporting yard cranes.
Upon completion of all phases, Terminal D will be the largest and most advanced deep-sea container terminal in Thailand. The new terminal will also be the first and the only terminal at the port to feature remote control technologies.
In November 2018, the facility welcomed its largest boxship to date, the 14,053 TEU ONE Columba. On this occasion, Hutchison Ports Thailand deployed new remote-controlled quay cranes to handle 2,269 containers loaded to the vessel.
Terminal D is an integral part of Thailand' s Eastern Economic Corridor (EEC) under Thailand 4.0's objective to modernize the economy through improved infrastructure and innovation. Terminal D is intended to set a new global standard of port operations which upon on its completion will greatly facilitate the growth of container volumes at Laem Chabang Port, adding the much-needed capacity by 3.5 million TEU.