HyNet North West granted £72m for net-zero push
UK's hydrogen and CCS project HyNet North West has received £72m funding, marking a major step forward in UK's drive to net-zero.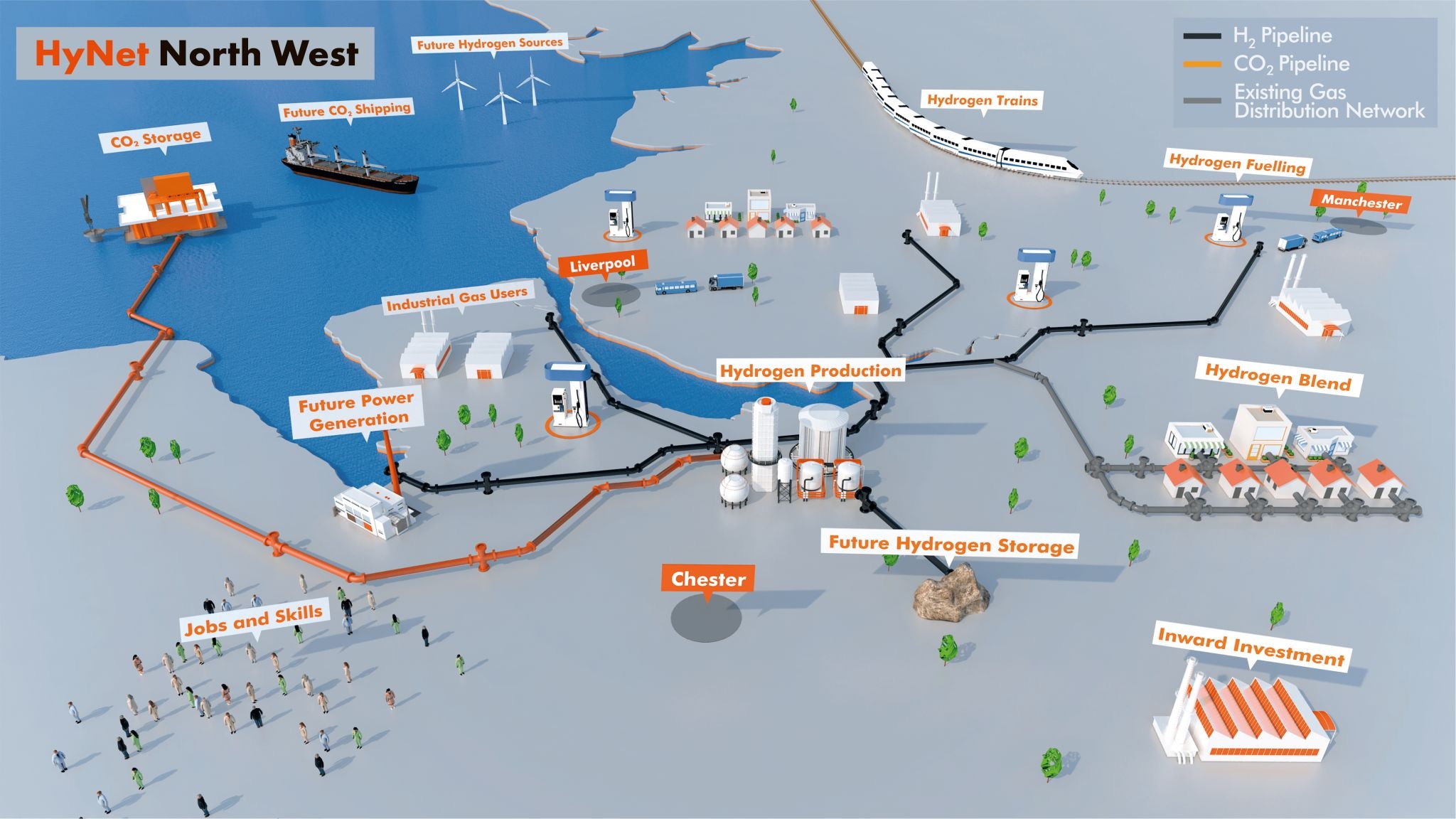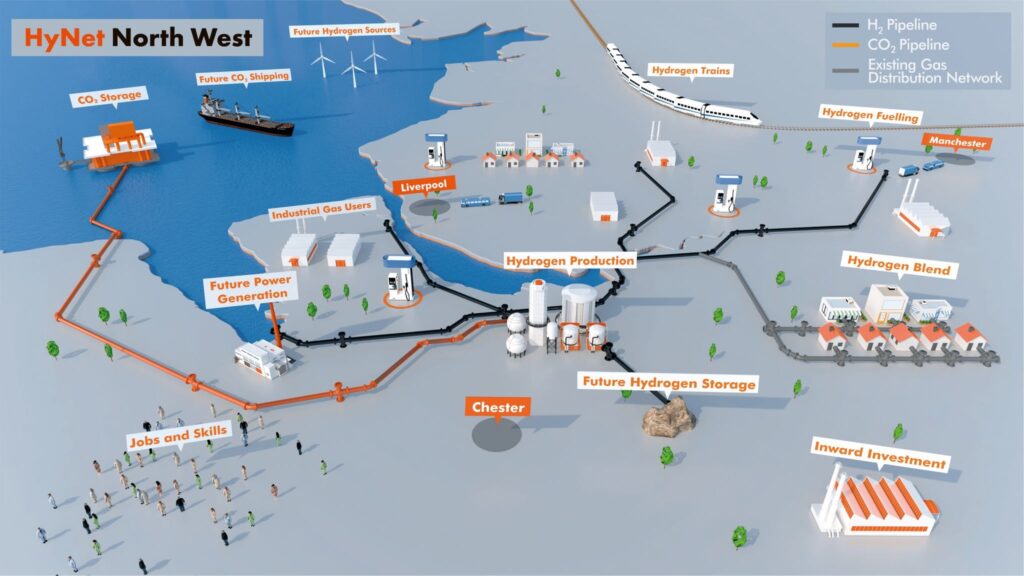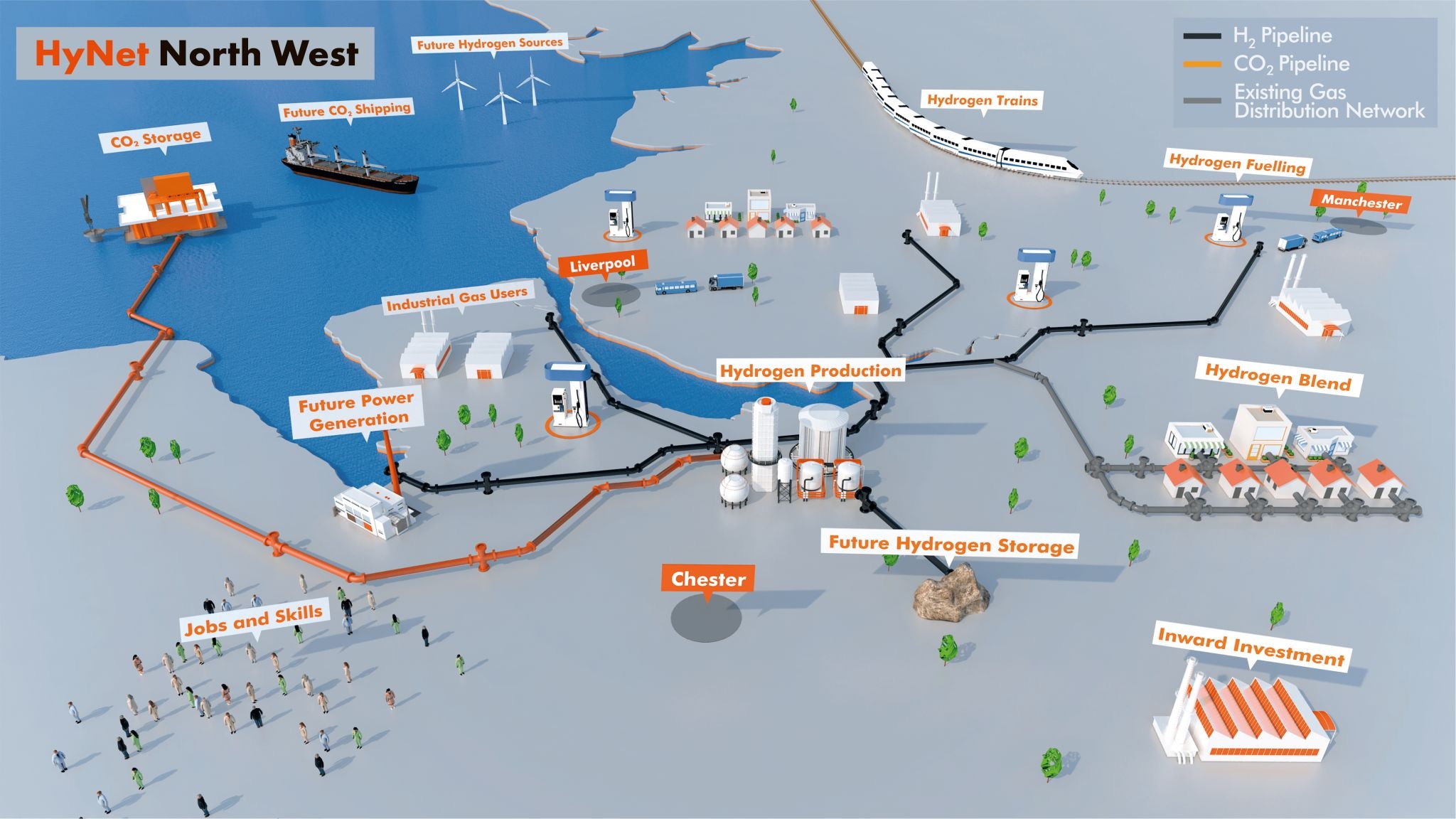 The funding comprises £33 million from UK Research and Innovation (UKRI) through the Industrial Decarbonisation Challenge (IDC) fund, and £39 million of consortium partner contribution.
This will allow the HyNet North West project to accelerate to a Final Investment Decision (FID) in 2023 for the initial phase, and become operational in 2025.
HyNet North West is a net-zero carbon project, based on the production of hydrogen from natural gas. It includes the development of a new hydrogen pipeline and the creation of the UK's first carbon capture, and storage (CCS) infrastructure. The goal of the project is to establish at least one low-carbon cluster by 2030, and the world's first net-zero carbon industrial cluster by 2040.
Progressive Energy, Cadent, CF Fertilisers, Eni UK, Essar, Hanson, INOVYN, and the University of Chester are partners on HyNet North West hydrogen and carbon capture and storage (CCS) project.
Following the £72 million funding, the project will transform the North West region of England into the world's first low carbon industrial cluster. This will be of major significance for the UK's transition to net-zero greenhouse gas emissions by 2050.
David Parkin, HyNetNW project director, said: "We know we cannot reach net zero without decarbonising industry. HyNet North West is a game-changing project of strategic importance. It is uniquely developed to be low-cost and deliverable and will begin decarbonising the north west by 2025. Through the production of low carbon hydrogen and the capturing, and storing, of carbon dioxide, it offers a once-in-a-generation opportunity to create real change in how we produce and use our energy, establishing a cleaner world for future generations. It will unlock a low carbon future economy in North West England and North Wales, not only reducing emissions but also creating and safeguarding jobs."