Interview: Sohar's Expansion Goes Full Steam Ahead
SOHAR Port and Freezone, a deep-sea port and the adjacent free zone, located in Sohar, Oman, is undergoing a major expansion and has set very ambitious goals on a global scale, all with the goal of attracting major shipping players to the port.
The Port has invested USD 15 billion in building up its infrastructure and has reached several milestones over the recent period. The big news at the moment is the move of all commercial traffic from Muscat to SOHAR – around 300,000 TEU, with the deadline for relocating operations set at the end of August.
We wanted to find out more on the ongoing activities, and the best person to tell us all about that is Mr. Andre Toet, Chief Executive Officer at Sohar Port.
WMN: First of all, as the port is readying for a complete switch of container operations from Muscat to SOHAR, scheduled for August, what can you tell us on the progress of this operation? Is everything going according to schedule?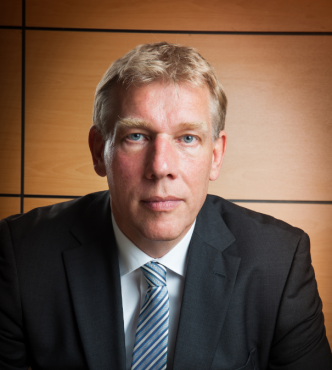 Andre Toet: "The transfer of container traffic from Muscat to SOHAR is by far the biggest moment in the Port's history since it was established as a joint venture between the Port of Rotterdam and the Government of Oman, in 2002.
As such we have been encouraged with the way in which the transition has been handled. Many of the companies that were operating out of Muscat have already made the move to SOHAR and have invested in our vision of a modern industrial hub in the Al Batinah region.
We have also been pleased with the efforts that have been made to ensure we are able to accommodate both larger ships and greater container volumes.
The Oman International Container Terminal has undergone a major USD130 million relocation and redevelopment project that almost doubled quay length, increased yard space from 28 to 68 hectares, and added 14 rubber tyred gantry cranes, and three post-panamax ship-to-shore cranes to the four already located on the quay.
Although only a few hundred yards from its current location, the expansion of the container terminal and construction of a new Terminal C building is a symbol of our ambition. It also took investment in the port beyond USD 15 billion."
WMN: Could you elaborate on what will this switch mean for SOHAR in terms of handled capacity, benefits and employment? What have been the greatest challenges in enabling the transfer?
Toet: "The switch of commercial traffic from Muscat is an integral part of our plans for the future but it is also an important step forward for Oman as a whole. While last year's 12.7 percent growth in container throughput at Port Sultan Qaboos – in Muscat – was impressive, the ever-increasing size of container vessels and the shallow draft at the 40-year old port means economies of scale will always be limited without major redevelopment.
This, of course, would be time consuming and expensive, not to mention disruptive to the nation's capital. There is also the issue of space and low cost energy – something we have here in abundance within the Port and Freezone.
Interest in the first phase of the Freezone, which has been fully leased out 3 years ahead of schedule, means that space will not be around forever.
Especially given that container traffic is projected to pass 1.5 million TEU. For now, the move will mean container throughput more than doubles, from 206,000 TEU to around half a million containers.
This is well within our current capacity of 800,000 – leaving enough room for expansion, but not too much for overcapacity.
Meanwhile, as far as challenges go, the biggest challenge will be the sheer scale of the move, but like I say we have prepared well and have every confidence in the team we have in place.
In terms of employment, we have created over 8,800 jobs and there are another 430 in the pipeline. While we offer the opportunity for companies to set up with lower levels of Omani employment, many choose to employ locally and therefore given our impressive growth rate of over 1,000 percent, I don't see any reason why we can't continue to do so – to create local jobs."
WMN: Your company announced plans to attract global operators to the port, can you tell us, what operators are you focusing on? Have there been any concrete results you would like to reveal?
Toet: "Maersk Line was the first to embrace the move of commercial activity from Muscat and announce their commitment to SOHAR, which is already home to many of the world's most renowned shipping companies such as UASC, CMA and APL.
At the same time, our list of world-class terminal operators is growing by the day. Vale, Air Liquide, Larsen & Toubro, Methanol Holding International and Jindal Power and Steel operate their own terminal facilities at the Port, while independent terminal operators include Hutchinson Whampoa for containers, C. Steinweg for general cargo, and a joint venture between Oiltanking-and Odfjell for liquid bulk.
The relocation of the Oman International Container Terminal has freed up space and paved the way for the addition of a new agro-bulk terminal and storage facility for a strategic national food reserve. The motivation for the reserve came from a request from the Omani governments as it looks to improve its food security, and is is envisioned as a complex of silos for the storage of a variety of grain commodities, including wheat, rice, barley and other types of grain.
Oman Flour Mills (OFM) has been selected by the government to operate the facility and will handle public and private grain in order to achieve the economies of scale necessary to bring down the costs associated with maintaining the government reserve. The addition of an agro-bulk terminal is important in that it deviates from the original clustering established by the Port of Rotterdam."
WMN:  What benefits can your prospective clients expect if they decide to start up a business at SOHAR Port and Freezone?
Toet: "Location, land, power, and skilled staff are our strengths, and put SOHAR in an extremely strong position, particularly compared to our neighbours.
Everybody is struggling to produce energy to meet rising customer demands, but we have it here in abundance. The area is also home to a young workforce with ambitions that equal our own and, with an average national age of 19 there is a certain amount of time on our side when it comes to providing the right training.
There are of course other incentives, including 100 percent foreign ownership. If you want to do business in Oman, you have to have an Omani partner, but in the Freezone you don't.
You can also get a corporate tax holiday of up to 25 years. In this case, the tax break is constant, while its length is linked to the number of local staff hired. There are also no restrictions on sales to GCC countries, so ultimately, investors can set up projects in a profitable, easy, and flexible manner.
All of these benefits are made available to businesses through our innovative one-stop-shop, which is a unique service that has been set up to support companies looking to register their operations at SOHAR. This innovative feature means companies no longer need to deal directly with the government, which saves time and ensures businesses can focus on what they do best."
WMN: Has trade been impacted by overcapacity of ships?
Toet: "Our sustainable approach to business means the age-old debate surrounding overcapacity is not something that concerns me. As with any venture, there must be a balance between cargo throughput and expansion. Too much cargo and not enough space can be just as debilitating as having a large empty industrial facility, but SOHAR Freezone is already filling up faster than expected and phase one has almost been completely leased out much earlier than expected.
As far as other ports are concerned, in Oman it is more about coordination, but beyond that competition prevails. Every port in Oman has its own value proposition.
Salalah is the connection point between east and west. We in SOHAR are the gateway to Oman and the Middle East, the upper Gulf, and Indian Rim. Duqm will play a similar role, but their focus is primarily on heavy industries.
As a result, you simply cannot compare Salalah with what is happening in SOHAR or Duqm. Of course there will some competition, but not as extreme. Again, beyond that, we see competition as being healthy and will keep us on our toes."
WMN: What will be your growth strategy in the future period, what market will you focus on? Are there any particular branches for which you see potential for expansion?
Toet: "Emerging economies are where we are seeing both tremendous growth and sustained interest in SOHAR Port and Freezone. This included BRICS countries Brazil and India, with investment in the Port seen through the establishment of Brazilian iron ore giant Vale's 9 megaton pelletiser plant and distribution centre, and a steel manufacturing plant set up by India's Jindal.
We are also interested in markets in the Far East, such as Japan, China, and of course, Singapore. This strategy is based on the almost daily enquiries that we receive from potential investors.
When you talk about specific industries, we are obviously keen to build on the success of our existing clusters – logistics, petrochemicals, and metals.
Five ferrochrome smelters are being constructed on the Freezone as we speak, and another important development is taking place in the form of the expansion of Oman Oil Refineries and Petroleum Industries – which will take the refinery's capacity from 120,000 to 180,000 barrels per day and will feed into local industries.
As already mentioned, we are also planning to capitalise on the decision to house a national food reserve at SOHAR by adding a dedicated agro-bulk terminal.
We are also seeing interest in the automotive industry which, according to global consultancy firm Frost & Sullivan is set to record compound growth rates of 6.0 per cent in 2012-2017, with Saudi Arabia and the UAE among the largest markets. Spare parts sales are expected to double by 2017, to USD 13 billion.
In line with this trend, SOHAR has secured lease agreements with Oman's largest business house, Saud Bahwan, who will lease 40 hectares of the Freezone for a pre-delivery inspection and service centre – for Toyota, Daihatsu, Lexus, Kia, and Ford. SOHAR is already home to Suhail Bahwan, who represent Nissan and BMW in the region – taking annual car handling to 200,000."
Interview by Jasmina Ovcina Mandra, July 28, 2014; Images: Sohar