IOG targets end of September for North Sea assets FID
After receiving confirmation of the Thames pipeline integrity, Independent Oil and Gas (IOG) has said it expects to make a final investment decision (FID) for its Blythe and Vulcan Satellite hubs by the end of September 2018.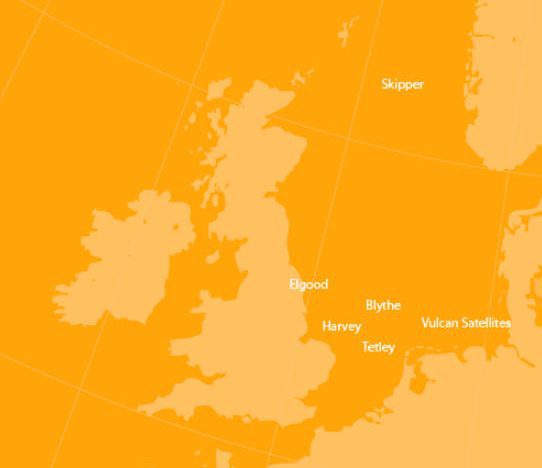 IOG said on Tuesday that an analysis of the three 12-meter sections retrieved from the 60km offshore point undertaken by Oilfield Testing Services (OTS) enabled a recalibration of the predicted internal corrosion.
According to the company, the pipeline's condition can be considered practically as new.
The pipeline is an essential part of the development of IOG's Blythe and Vulcan Satellite hubs, allowing gas export to the Bacton Terminal.
Under the new pipeline integrity confirmation plan, IOG will run a crawler-based measurement device from the Bacton terminal to approximately one kilometer offshore to assess the line's internal condition.
This is the section that, if any, would have been at a higher risk of degradation since decommissioning in 2015.
"Analysis of this data, along with the new corrosion baseline, will allow the company to determine the safe maximum pressure of the subsequent 24-hour hydrotest that is required under the Pipeline Code. These operations are expected to occur during July and August 2018," IOG said.
IOG added that a further intelligent pigging run would not be required until the line was recommissioned shortly before first gas.
By that time, the Thames Pipeline will run continuously from the Southwark platform to Bacton following the addition of a seven-kilometer 24-inch extension. An intelligent pig would then be run to inform future pipeline integrity management along the entire length of the export route.
The company also said that, in addition to significant cost savings, this optimized program was also expected to minimize the impact on project schedule from the inconclusive intelligent pigging operation.
FDP approval
According to Tuesday's statement, the FDP approval is targeted for the end of September 2018. It was previously expected to happen by the end of August 2018.
Following that, IOG expects to begin the process of full and safe recommissioning to export its 303 BCF of 2P gas reserves across five proven fields and an additional 314 BCF of development and appraisal assets.
Andrew Hockey, CEO of IOG, said: "We are now implementing an optimized program to provide full and conclusive confirmation of the integrity of the Thames pipeline.
"Thanks to some excellent work by the IOG team and support of the regulatory authorities, this does not require an intelligent pig re-run in the short term. This has helped to protect our timeline to FID which in turn ensures that we keep the overall project on schedule to hit first gas in late 2019."