Japan-Guam-Australia Subsea Cable Construction Starts
Alcatel Submarine Networks (ASN), part of Nokia, and NEC Corporation have started the construction of the Japan-Guam-Australia (JGA) submarine cable system.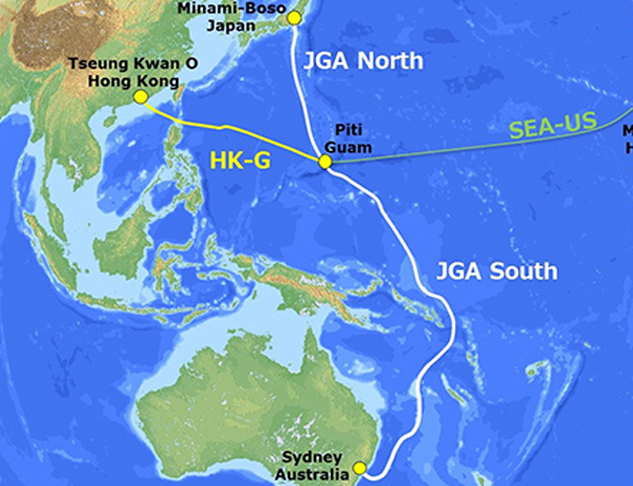 JGA is being built by a consortium of companies whereby JGA South (JGA-S), the segment between Sydney, Australia and Piti, Guam, is a consortium cable of AARNet, Google and RTI-C.
JGA North (JGA-N), the segment between the Minami-Boso, Japan and Piti, Guam, is a private cable with RTI-C as the sole purchaser. Both JGA-N and JGA-S will interconnect in Guam at GTA's newly built landing station.
The 9,500-kilometer undersea fiber optic cable system will deliver a design capacity of more than 36 terabits per second (Tbps) and is expected to be completed in the fourth quarter of 2019.
RTI-C's investment in JGA will be built utilizing capital from the Fund Corporation for the Overseas Development of Japan's ICT and Postal Services, along with syndicated loans from Japanese financial institutions, including NEC Capital Solutions.
Philippe Piron, ASN's president said, "We are proud to work with RTI, AARNet and Google on the JGA project, which will build on ASN's state-of the art technology to further provide high-capacity connectivity in the Asia-Pacific region and the reinforcement of our local presence." 
Toru Kawauchi, general manager of NEC's Submarine Network Division added, "We are honored to be selected once again by RTI-C to construct their third subsea cable. While both SEA-US and HK-G will provide horizontal East-West connectivity across the Pacific, JGA will now provide the much-needed vertical North-South connectivity, enabling high capacity communications to reach all corners."