Jospa to keep oceans clean with wave-powered tug boat
Ireland-based company Jospa has patented an ocean-cleaning solution that is propelled by wave motion, which makes it a perfectly sustainable zero-emission vessel suitable for other uses too.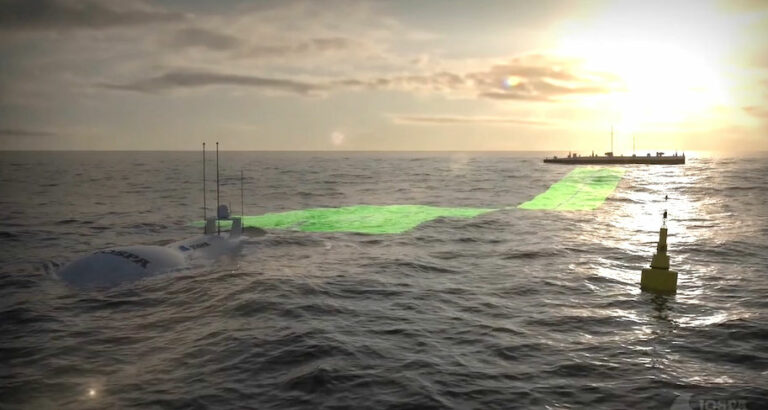 Jospa has developed an intriguing concept of a wave motion-propelled tug which is simple in principle, but unlike anything seen before.
Aside from its mostly talked about use as zero-fuel, zero-emission vessel that cleans the oceans plastics, it has other potential uses in improving safety at sea by holding platforms in position and reducing mooring loads on offshore wind turbines.
Powered by waves, the Jospa tug provides major bollard pull, the company claims. It carries photovoltaic panels and batteries for controls and communications, and is fully remote-controlled with no crew on board.
According to Jospa, this is a completely new concept for hauling loads in the oceans, particularly where the slow speed is an advantage, and where fossil-fueled tugs are unaffordable and increasingly unacceptable.