KARMOL's first FSRU arrives in Senegal
KARMOL's first FSRU has arrived in Dakar, marking a step forward in KARMOL's LNG transition in Senegal.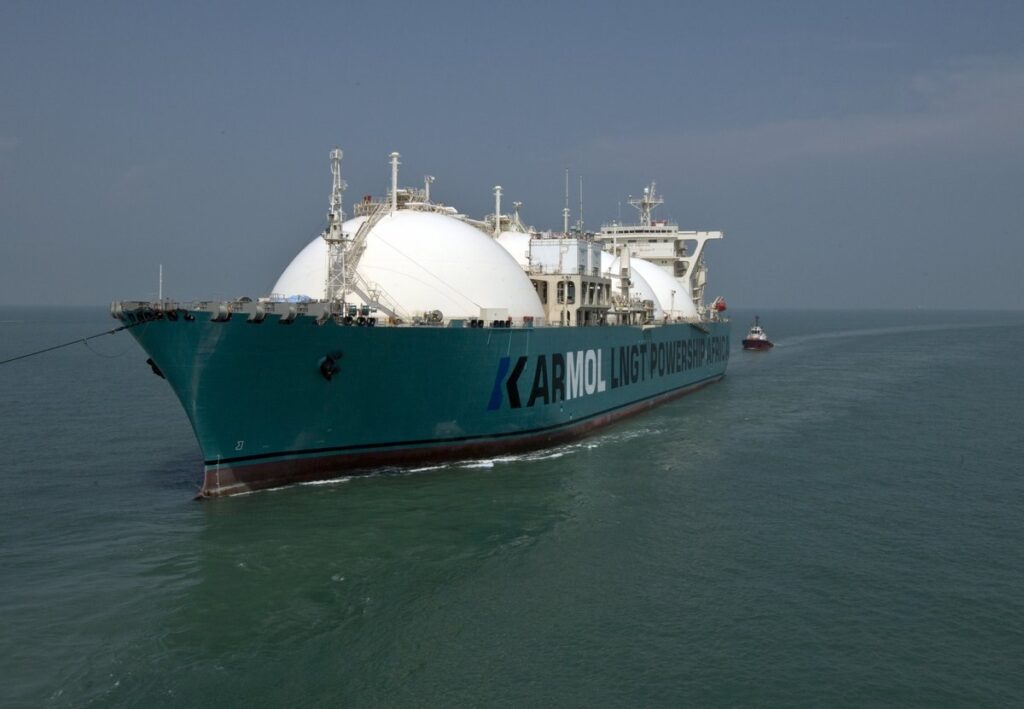 The Floating Storage and Regasification Unit (FSRU) was constructed in a 50/50 joint venture between Turkish Karpowership and Japanese Mitsui OSK Lines, named KARMOL.
This first completed FSRU from the KARMOL partnership has arrived from Singapore to Dakar, Senegal.
It is developed by Singapore-based Sembcorp Marine, being 272 meters long and featuring a capacity of 125, 470 cubic metres.
KARMOL believes that the combination of Floating Storage and Regasification Unit and Powership is a ground-breaking solution that will bring LNG-to-Power facilities to countries with no domestic gas supply.
The FSRU will connect to a floating Powership Karadeniz Powership Ayşegül Sultan, owned by Karpowership, through gas pipelines. The Powership has a capacity of 235 megawatts. It has been in operation since October 2019, supplying 15 per cent of Senegal's electricity with 220 megawatts.
The first refuelling of the FSRU will be carried out by Shell in July.
This represents a landmark moment in KARMOL's plans to help provide stable electricity powered by cleaner fuels to many more countries in the region and in the world.
KARMOL has the second FSRU under construction, planned for deployment to Mozambique.