Keel Laid for Silversea Cruises' Second Muse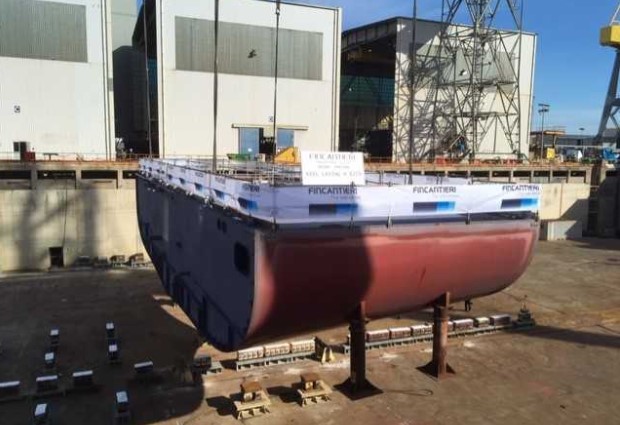 The keel laying ceremony of Silver Moon, the second of three new ultra-luxury Muse cruise ships that Fincantieri is building for Silversea Cruises, took place at the Ancona yard on February 14.
Silver Moon will be a sister ship of Silver Muse, which took the sea in 2017, and of Silver Dawn due to delivery in 2021.
The 40,700 gross ton cruise ship, which will have a capacity to accommodate 596 passengers on board, is expected to enter the ship owner's fleet in 2020.
Silver Moon, which will be the 10th ship in Silversea's fleet, was assigned the 'Green star 3 Design' voluntary notations, meaning that the unit would be designed, built and equipped in order to prevent air and water pollution.
Image Courtesy: Fincantieri