Kistos resumes gas production from Dutch North Sea project
UK-based gas producer Kistos has announced the resumption of gas production from the Q10-A offshore gas field in the Dutch North Sea.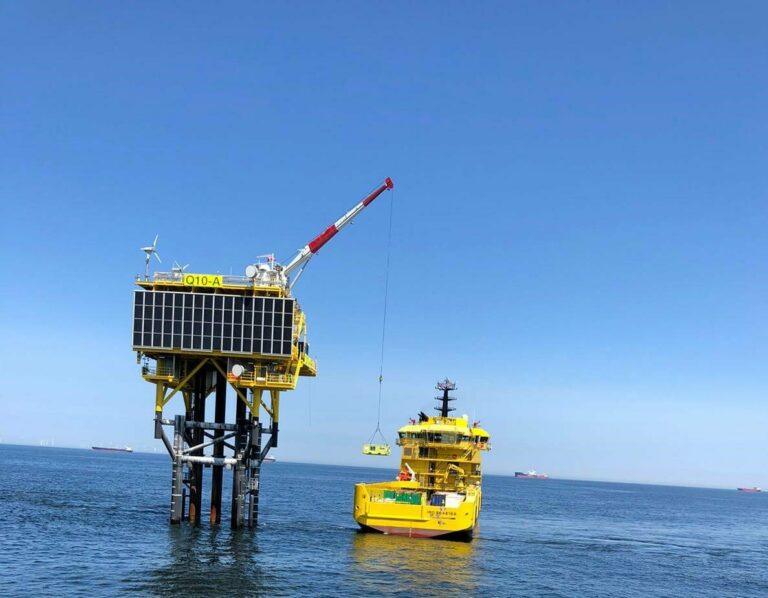 After a planned four-week maintenance shutdown announced on 1 September 2021, the TAQA-operated P15-D platform has resumed normal operations. This allowed Kistos to resume gas export from its operated Q10-A gas field, according to the company's statement on Thursday. The firm has a 60 per cent working interest in the field.
The company acquired Tulip Oil Netherlands B.V. in May 2021 and took over its Q10-A gas field with a low carbon footprint along with its wind and solar-powered platform with an average of 0.013kg CO2e/Boe since first gas compared to a UK North Sea average of 22kg CO2e/Boe.
Andrew Austin, Kistos' Interim CEO, commented: "I am pleased that TAQA has completed maintenance operations at P15-D on schedule and that we have been able to restart production from Q10-A on time. This and our on-going drilling programme, which includes work designed to enhance output from the Q10-A area, will allow us to realise enhanced returns from the prevailing gas prices during the remainder of 2021 and into 2022."
In July 2021 Borr Drilling's Prospector-1 jack-up drilling rig arrived at the Q10-A field and started the 2021 drilling campaign for Kistos, including an appraisal well of the Q11-B gas discovery, a flow test of the Vlieland light oil discovery, a sidetrack of the Q10-A-04 well and a re-perforation of a well on the Q10-A field to boost the output.
Prospector-1 jack-up drilling rig was built in 2013 and will be under contract with Kistos until November, since it is scheduled to work for Neptune from December 2021.
In related news, Borr Drilling announced on 2 September 2021 more work for its jack-up drilling rigs, increasing its contracted fleet to 15 rigs. As reported on Tuesday, the company also joined forces with Aquaterra Energy and Lhyfe to develop Project Haldane. This is a concept for offshore green hydrogen production using an electrolyser system on a converted jack-up rig in the North Sea.