Klaveness Names Its First Next-Generation Combination Carrier
Norway-based shipowner Klaveness Combination Carriers (KCC) has named the first vessel in its next generation of combination carriers, the CLEANBUs.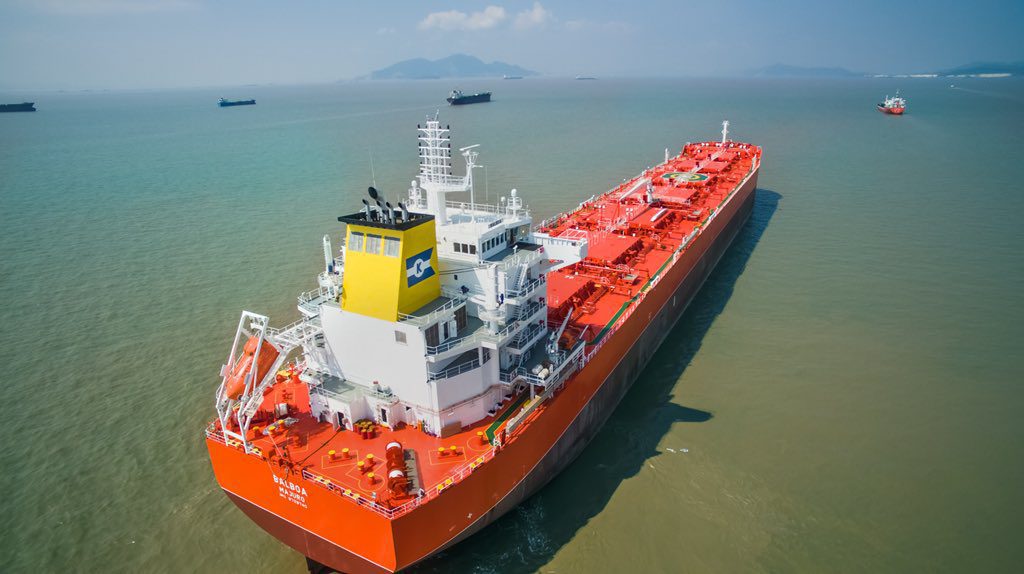 MV Baru was named at New Yangzi Shipyard in China on October 17, 2018.
The 83,600 dwt Baru features a length of 228.4 meters and a width of 34.5 meters. It is said to be a high-tech, digital vessel with new, innovative solutions.
MV Baru sets new standard in environmentally friendly deep sea shipping: https://t.co/UFJg0Fmaf6 #KlavenessCombinationCarriers pic.twitter.com/CE63ETo8wv

— Torvald Klaveness (@klaveness) October 18, 2018
The CLEANBU vessels will be employed in tanker-dry bulk combination trades with minimum ballast, according to the company.
"With the delivery of CLEANBUs, KCC will expand its (…) combi-service into the petroleum and petrochemical industry. These vessels provide the most environmentally friendly and cost-efficient freight solution around today, meeting the highest standards of safety. The CLEANBUs have up to 40% lower CO2 emissions per ton mile transported cargo, and go a long way in meeting IMO's 2050 targets of a 50% reduction in CO2 emissions from shipping," Engebret Dahm, Managing Director of KCC, said.
MV Baru and the other four contracted CLEANBU vessels will be delivered from the New Yangzi Shipyard in the period from November 2018 to August 2020. In addition, KCC has fixed-price options to contract a further four CLEANBUs for delivery in 2020 and 2021.
With the delivery of the MV Baru, KCC will operate a fleet of ten combination carriers.
Earlier this week, the company was registered on NOTC for trading, following a successful private placement of common shares in September 2018.
KCC was established in April 2018 with an aim to own and operate modern combination carriers by providing environmentally friendly transportation system with "the lowest carbon emissions in the industry".