Kleven Verft files for bankruptcy after loan termination
Management of the Norwegian shipbuilder Kleven Verft AS, and its two subsidiaries Kleven Maritime Contracting AS and Kleven Maritime Technology AS, filed for bankruptcy last Friday.
The initiation of bankruptcy proceedings comes after local banks decided to terminate a loan agreement, it has been confirmed to Offshore Energy – Green Marine by a representative of the Croatian DIV Group, which bought the Norwegian shipbuilder earlier this year.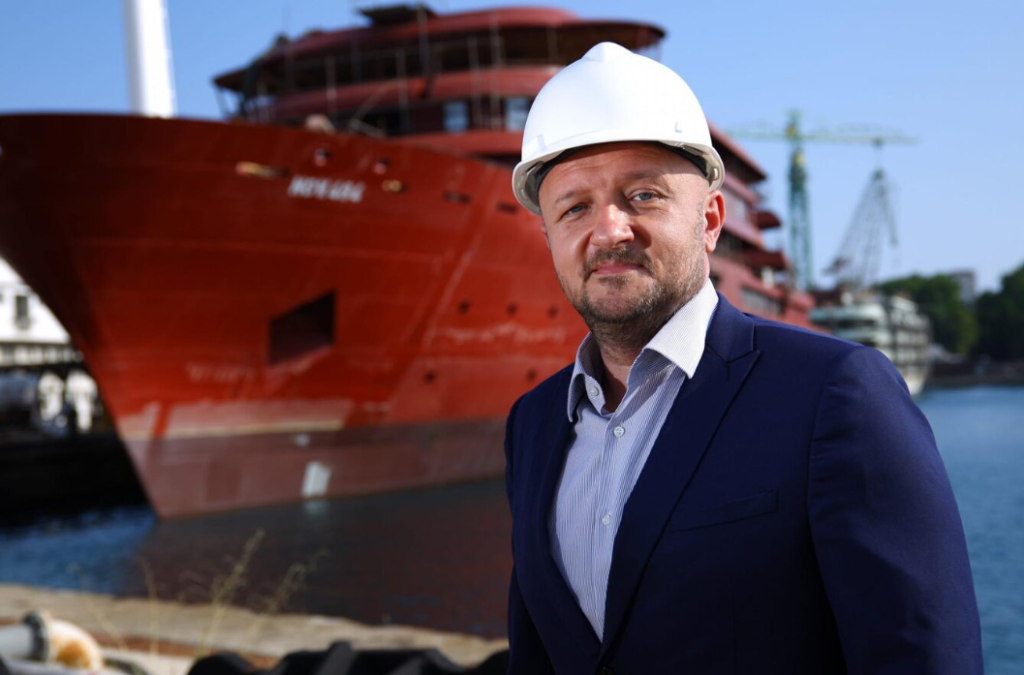 According to Norwegian media, the banks in question are Innovasjon Norge and Geik.
The loan was intended for financing of a project Kleven took over a few months ago from another cash-strapped compatriot shipbuilder.
"The unjustified loan termination and subsequent freezing of accounts have disabled Kleven Verft and its subsidiaries from performing their activities, even though the company's management invested significant efforts over the past week to return the negotiations with all stakeholders to the starting position," a statement from DIV Group reads.
"Since no agreement was reached, the only thing left for Kleven's management to do was to file for bankruptcy in accordance with the laws of the Kingdom of Norway."
DIV Group is a consortium of maritime and metal processing companies which also acquired the Croatian shipyard Brodosplit in 2013.
The Croatian consortium entered into a deal with Hurtigruten to take over Kleven in January 2020. The buyer was selected as it had the best long-term vision for Kleven, the Norwegian shipbuilder said at the time.
Announcing the deal, Tomislav Debeljak, owner and CEO of DIV Group said the acquisition would create synergy effects in all segments of the two shipyards' operations, paving way for lower costs, savings of up to 5 percent and better competitiveness.
Kleven said in January that it was working on two major rebuilding contracts: a trawler / purse seine vessel for Nordnes Gruppen, and a barge for Boa Barges AS. Both were scheduled for delivery in 2020.
In addition, four rebuilding projects from Hurtigruten in 2020 and 2021 were scheduled to take place.
Furthermore, as revealed in May this year, Kleven Verft and Brodosplit in Croatia were supposed to work together on building a residential yacht M/Y Njord for Ocean Residences Development Ltd.
The vessel is designed to be powered by dual-fuel engines, with tank capacity for MGO and LNG, batteries for hybridization, heat recovery systems, and advanced power management systems.
Offshore Energy-Green Marine is yet to receive a comment from Kleven on the potential impact of the bankruptcy proceedings on the company's projects and workforce.