KOGAS and TotalEnergies to cooperate on LNG and energy transition
Korean public LNG company Korea Gas Corporation (KOGAS) and French energy giant TotalEnergies have signed an LNG trading business deal.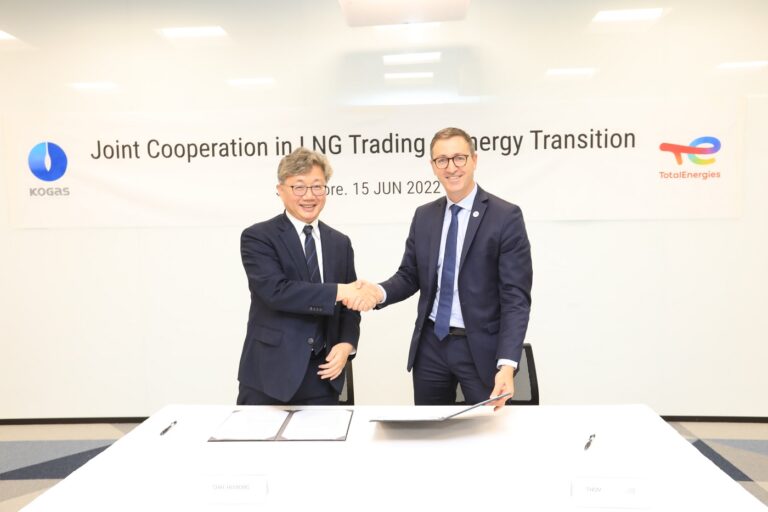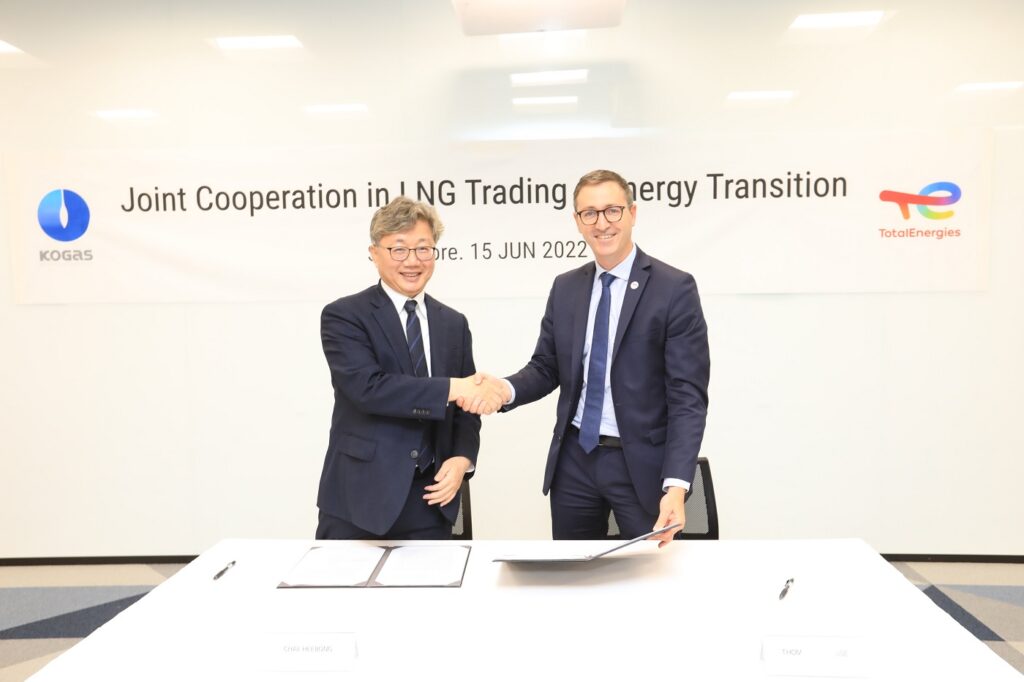 On 15 June, KOGAS said in a statement that it signed a memorandum of understanding with TotalEnergies to lay the foundation for strategic long-term cooperation on LNG.
The signing ceremony took place in Singapore, the location of TotalEnergies Gas and Power Asia (TEGPA), a subsidiary of TotalEnergies.
The two companies decided to specifically work together on LNG marketing and shipping; exploring trading-related business opportunities such as sharing LNG market trends; establishing a cooperative system to strengthen energy security.
In consideration of the recent volatility in the energy market, a consensus was formed on the need to pursue LNG trading and strategic diversification in the short term and aim for stable energy security in the long term.
The parties will also explore the development of potential projects and businesses on hydrogen and renewables, and their derivatives value chain businesses.
KOGAS president Chae Hee-bong said: "This agreement is a valuable fruit of long-term cooperation between the two companies. We will do our best to improve the nation's energy welfare by focusing on the introduction of competitively priced natural gas and stable supply and demand management by strengthening trading capabilities through the establishment of a strategic partnership relationship."